Meet Annette Richmond, MA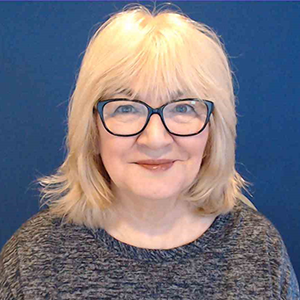 6X Certified: Certified Master Resume Writer, Certified Employment Interview Consultant, Nationally Certified Online Profile Expert
Almost 20 years ago, I fell into the career field, landing as a vocational counselor for a nonprofit training and placement facility after earning an MA in psychology.
Like most nonprofits, we were long on needs and short on money. I turned to the fledgling internet in search of free resources I could use with our clients.
I didn't find much.
So in 2000, I launched career-intelligence, The savvy careerist's resource. It quickly became a highly regarded resource, recommended by top universities including Harvard, Dartmouth, and Cornell.
Before starting my resume writing firm in 2014, I taught writing and communications at the university level, wrote for several media outlets, and worked as contingency and retained recruiter.
🥇I'm proud to have earned multiple industry certifications including the Certified Master Resume Writer designation held by fewer than 50 resume writers worldwide.
Under the Smarter Career Moved brand I host a podcast, 26 Career Podcasts to Inspire and Guide Job Seekers (Jobscan 2021), popular LinkedIn Live show, and growing Club on 👋 Clubhouse.
I serve on the National Resume Writers' Association (NRWA) Board of Directors and was honored to serve for two years on Career Directors International's certification committee,
🌐 My career advice has been published Forbes, Thrive Global, Medium, The Huffington Post, The Chicago Tribune,  Monster, Vault, The Glass Hammer, and The Wall Street Journal. View my most recent media mentions.
When you come on board, you'll be working 1:1 with me, not a subcontractor.
If you're a senior-level professional who appreciates a direct, honest, approach, I may be a good fit for you.
📲 🎥 📞📅 Schedule a consultation to find out, click here for my calendar. 
Here's a snapshot of my certifications, experience, and affiliations:
Nationally Certified Online Profile Expert (NCOPE), National Resume Writers' Association
Appointed Membership Chair of the National Resume Writers' Association

Certified Master Resume Writer (CMRW), Career Directors International

Received The President's Choice Award for Excellence by Career Directors International
Member of The Forbes Coaches Council
Asked to serve on Career Directors International Certification Committee
Elected twice to serve on the National Resume Writers' Association Board of Directors as Director Member Support

Certified Advanced Resume Writer (CARW), Career Directors International

Certified LinkedIn Profile Writer (CCELW), Career Enlightenment

Certified Employment Interview Consultant (CEIC), Career Directors International

Certified Social Media Marketing Consultant, Hootsuite Academy

Published in Resumes For Dummies by Laura DeCarlo

Former recruiter, worked as third-party contingency and retained corporate consultant.

Former journalist, associate editor and feature writer national magazine

Former vocational counselor with a nonprofit career training and placement facility

Featured in notable media outlets including Monster, Vault, Business Insider, Forbes, The Glass Hammer, Job Hero, The Huffington Post, The Chicago Tribune, Every Woman, Work it Daily, D!gitalist Magazine, and The Wall Street Journal

Served as a WorkitDaily-Approved Career Expert

Member of the National Resume Writers' Association and Career Directors International

Trained with industry leaders, completed certification programs with distinction

Executive editor of career-intelligence.com, linked to by Harvard, Cornell, Dartmouth, etc.

Bachelor of Arts in English; Master of Arts in Applied Psychology
Studying media in college Annette developed a love of all things media. She's a film buff, amateur foodie, Peloton convert, sports fan (Go Seahawks!), and volunteer with Save A Lab dog rescue. She resides in Connecticut with her husband and their four-legged kids, Katie & Emma who brighten every, single, day.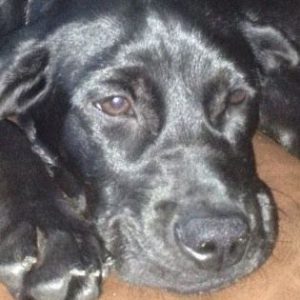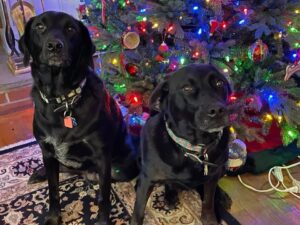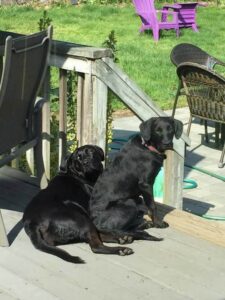 "
Annette understands what it means to network. She's generous with her perspective and counsel, quick to offer assistance, and make suggestions. She demonstrates an all-to-rare willingness to recommend colleagues when she recognizes someone else may be a better fit for whatever reason. She is dedicated to her craft and continually educating herself in order to
- Jill Campbell
VP, Marketing
"
My experience with Annette has been nothing but positive. She always has a great attitude, consistently friendly, and has an incredible amount of integrity. She sticks to her schedule, and communicates very effectively. The work that she produces is the perfect example of her professionalism. I am very thankful that I was lucky enough to
- Michael Sengstaken
International Sales Director
"
Annette has been an enthusiastic volunteer and mentor to members of the Women's Business Development Community. She conducted an extremely helpful and informative class on optimizing Linked In profiles which provided invaluable perspectives. She has also provided one-on-one counseling to aspiring entrepreneurs. I wholeheartedly recommend Annette and look forward to working with her in the future.
- Carol Cheswick
The Women's Business Development Council
"
An absolutely wonderful experience. From the very first contact point to the finished products. As I shared with Annette, I have gone from "famine" to feast and feel a whole lot better about myself, my career and how that career is represented. Highly recommend to anyone who is looking to do the same!
- Thracy Varvoglis
Consultant
"
Really loved working with Annette. It was very empowering to go into interviews with such a bold resume that I wouldn't have been able to write myself. Having the LinkedIn makeover was key to receiving my job offer. Ultimately, I ended up with a higher position and an 80% increase in my pay. Thank you, Annette!
- Andre Calloway-Cazarres
Global Sales Executive
"
In the past, I have used services similar to what Annette does and was never satisfied with their performance. Annette went out of her way to understand and articulate my accomplishments.  I'm happy to recommend the services of Annette.
- Mark Marmo
CEO