Executive Resume Writing Is Different
The Right Executive Resume Writing Service Can Cut Your Job Search Time
People turn to an executive resume writing service because they don't have the expertise to create an executive resume themselves. They've heard that they need to focus on achievements and personal branding but, they're unsure of what that means.
They're great at their jobs, but they're not an executive resume writer. They're not sure how to turn their experience as a senior executive into a compelling, concise resume that will get recruiters' and hiring managers' attention.
That's where an executive resume writer, who knows how to create career documents that will position you for a successful executive job search, comes in. They can create an executive resume, executive bio, cover letter, and other documents you may need.
Results-Driven Executive Resumes Command Higher Salaries
A strong, professionally written results-driven resume can help you make more money. According to Salary.com, a candidate with a resume that demonstrates value can command a higher salary.
If you're out of work, a poorly written executive resume may be hurting you even more.
The higher your salary, the more you're losing when you're out of work. Executives making $160K lose an avg of $4,045 each week and $16,182 for each month they are unemployed. (View our Cost of Being Unemployed Chart here.)
Candidates with Results-Driven Executive Resumes Get Jobs Faster
According to the Bureau of Labor Statistics, the average duration of a job search is 4.5 months (November 2019).
A professionally written resume can shorten your job search. According to recruiters, candidates with resumes created by professional resume writers are more likely to get job interviews and land a new position faster. (Glassdoor 2019)
Executive Resumes Require Strategy
Early in your career, you may have gotten jobs, even promotions, with a DIY resume. However, once you reach the senior executive level or are targeting those roles, you need a results-driven resume that tells your career story.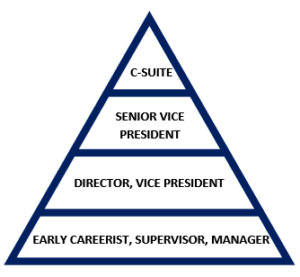 Most people think of climbing a career ladder. The truth is it's a career pyramid. Competition isn't as great for early careerists or managers because there are a lot of jobs. As you move up to Director, VP, SVP, and the C-Suite levels, there are fewer and fewer positions.
Don't think being in a senior executive role for 10+ years will impress employers. It won't.
People in similar positions do similar things on a day-to-day basis. What differentiates candidates is the impact they've had on their employers. A recruiter or hiring manager reviewing your career stories wants to see times you've cut costs, saved time, generated revenue, etc.
Providing metrics, like increased sales 35% or generated $35K, is not enough. Employers want to know the story behind the achievement. A professional executive resume writer can take your career stories and turn them into bullets that convey your value.
Executive Resumes Need to Show Momentum
Employers prefer reverse-chronological resumes because they show career progression. But, a hiring manager knows that some people move up the ranks because they've been with a company for the requisite time. In contrast, others get promoted because of their achievements.
That's momentum.
A career expert knows that being recruited by the manager of another department to run one of her teams because she liked your work on an interdepartmental project shows momentum. And will make sure to highlight that on your executive resume.
If you've been recruited to a new organization by a competitor or former client, a strategic resume writer will emphasize that too.
Executive Resumes Need To Stand Out
When it comes to resumes, Content is KING. A snazzy document that doesn't demonstrate why you're the best candidate for an executive position is unlikely to generate a job interview. That said, having a modern design and easy-to-scan format is essential.
Studies by The Ladders show that recruiters decide on a candidate in less than 10 seconds. If you don't get their attention quickly, they move on.
Why Executive Resumes Cost More
Resumes written by a professional executive resume writer cost more because writers who specialize in that area understand how to write strategically. They know what information and data to include and, sometimes more importantly, what to leave out. They know how to create value-backed 2-page resumes that tell their client's career story.
They stay up on best practices. They understand how to write great content and infuse the client's resume with color and style while staying compliant with applicant tracking software systems, otherwise known as an ATS.
A certified professional resume writer, such as a Certified Master Resume Writer, has earned their designation through training, testing, and, in some cases, submitting a portfolio of their work.
Why LinkedIn is Important Too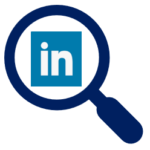 If you're serious about your job search, it's essential to have an engaging, optimized LinkedIn profile too. Today, LinkedIn is like Google® for people. Recruiters are on there every day looking for candidates to fill open positions.
Executive recruiters or hiring managers intrigued by your resume or executive bio will check you out on LinkedIn to learn more. As will people who meet you at a networking event or are given your name by a mutual acquaintance.
Wondering how to choose the best executive resume writer for you?
What are resume writing certifications? (And why they are important.)
What Makes Annette Different?
As a former recruiter and magazine journalist, Annette brings a professional writer's experience and the perspective of someone who has worked directly with hiring managers. As a recruiter working primarily in the digital marketing industry, she reviewed 100's of executive resumes and spent hours on LinkedIn sourcing candidates.
Annette is a 6X Certified Executive Resume Writer. Since launching her resume writing service, she has earned multiple industry certifications, including the Certified Master Resume Writer designation held by fewer than 50 resume writers worldwide. In 2019, she was recognized with the President's Choice Award for Excellence by Career Directors International.
Annette is a member of the Forbes Coaches Council, Membership Chair of the National Resume Writers' Association, and serves on the Certification Committee of Career Directors International. Learn more about her here.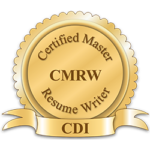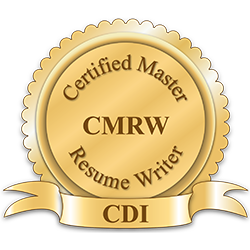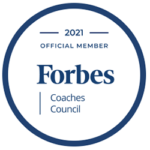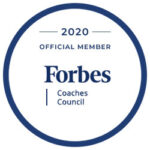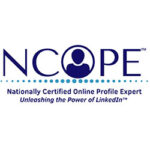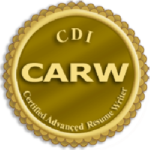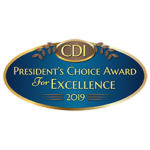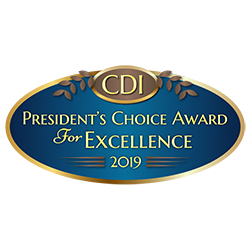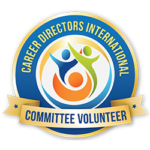 Wondering if Annette is a good fit for you? Watch this brief Virtual Consultation.
career intelligence Resume Writing is a boutique executive resume writing service dedicated to personal service and a high level of confidentiality. When you sign on with our firm, you'll be working with Annette throughout the process, never a subcontractor.
Located in the Greater New York City Metropolitan area, Annette works primarily with Director, VP, SVP, and C-level executives nationwide and abroad.
Most of our clients are repeat business and referrals from former clients, recruiters, and career coaches.
Read reviews on Google here and client recommendations on Annette's LinkedIn profile here.
Click here to book an introductory call with Annette today!
---
Get my BEST updates delivered to your inbox.
Join my email list and get my favorite content regularly. BONUS: Evaluate the effectiveness of your LinkedIn profile with our LinkedIn Scorecard. Unsubscribe anytime.
---