Book Annette To Speak At Your Event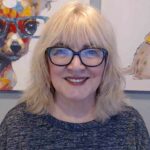 Annette is an engaging, enthusiastic speaker who wins audiences with her easy style and real-world advice. She specializes in personal branding with a focus on crafting a winning resume, creating a compelling LinkedIn profile, and building your brand through thought leadership and LinkedIn engagement.
Nationally recognized as an industry leader, Annette has been featured in numerous media outlets including:  Thrive Global, Medium, Monster, Vault, Business Insider, Forbes, The Glass Hammer, Job Hero, The Huffington Post, The Chicago Tribune, Every Woman, Work it Daily, D!gitalist Magazine, and The Wall Street Journal.
Annette's trademark is providing no-fluff, instructional presentations which provide information and actionable advice that attendees can implement immediately. In addition to delivering presentations,  Annette is available to participate on personal branding and other career-related panels.
RECENT SPEAKING EVENTS
Build Your Professional Brand On LinkedIn, Philadelphia Area Greater Careers Group, March 2022
Build Your Professional Brand On LinkedIn, KLM Networking,  October 2021
LinkedIn Live-a-Thon for Experience Rich Job Seekers, September 2021
Her presentations have been well received by a variety of audiences including:
Northern Fairfield County Professionals
Fairfield University Career Day
sfBIG, Digital Advertising and Technology Association
Senior Executive Round Table Networking Group
Fairfield University Alumni
Fairfield Network of Executive Women
Sacred Heart University Alumni
New Canaan CaTs Networking Group
Fairfield University College2Corporate
Mondays@7 Networking Group
Westport Library, Jobseeker Group
Hearst Media/Monster.com  Job Fairs
Platform to Employment, The Workplace
Dress for Success Women's Group
Fairfield Public Library, Job Series Program
Trinity Career Networking Group
Center for Healing & Recovery
Annette was invited to speak to participants of Platform to Employment, The WorkPlace developed program for the long-term unemployed which was featured on 60 Minutes.
Looking for an informative, engaging speaker? Contact Annette about speaking annette@careerintelligenceresumewriting.com
---
Get my BEST updates delivered to your inbox.
Join my email list and get my favorite content regularly. BONUS: Evaluate the effectiveness of your LinkedIn profile with our LinkedIn Scorecard. Unsubscribe anytime.
---