While some people prefer to work one-on-one with a professional others like to take on the challenge themselves. If you're one of them here are a few do-it-yourself career tools including audio, video, and a series of Special Reports designed to guide you through the job-search process.
For career advice, Annette also recommends the books at the bottom of this page. Most are available in paperback and Kindle formats.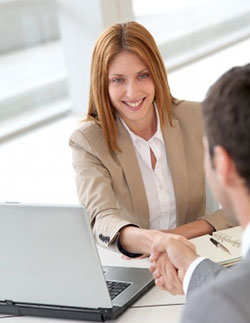 Job Seeker's Be Prepared Package
A collection of 4 of our Special reports (below) plus the Interview Boot Camp video:
Successful Salary Negotiation
Guide to Working With Recruiters
Conducting a Confidential Job Search
Guide to Virtual Interviews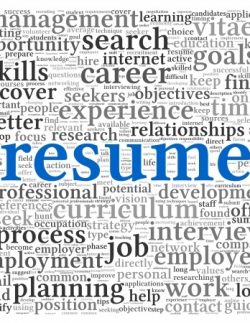 In-Depth Resume Review – One-on-One with Annette
The In-Dept Resume Review is designed for professionals who just want another set of eyes on their resume or are on a tight budget.
During your in-depth resume review, you and Annette will spend 1 hour together reviewing your resume and LinkedIn profile. She will set up a screen-sharing session where you will be able to see her screen as you go through your resume and, if there's time, your LinkedIn profile.
You will be able to ask questions and take notes during the session. (Please note, this does not include any resume writing or editing.)
$249.00Read more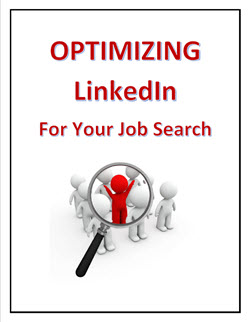 Optimizing LinkedIn for Your Job Search (40+ page e-manual)
The 40+-page e-manual, Optimizing LinkedIn for Your Job Search,  that explains how to use LinkedIn for your job search.
Step-by-step instructions on everything from how to set up your profile to how to find groups and develop connections. The e-manual is complete with screen shots and tips to make you a power user. Sections include:
Setting up your profile (including screenshots)
Optimizing your profile to maximize your job search
Using introductions to make connections
Making connections through LinkedIn groups
Finding jobs on LinkedIn, identifying opportunities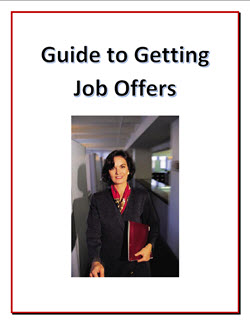 Guide to Getting Job Offers/Common Questions About Job Offers Package
This Special Report package covers two areas. The first part outlines what you need to do before, during, and after the interview to increase your chances of getting a job offer. The second part of the package includes 10 common scenarios — for example, what if you are interviewing for multiple jobs and get more than one job offer; what if you have been offered a job with Company A, but you really want an offer from Company B; should I interview for a job I don't really want? And more.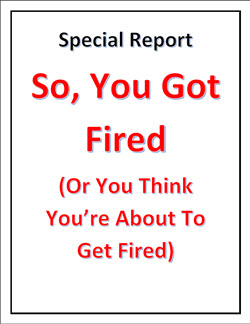 So You Got Fired
Today, there is no job security. This Special Report is designed to help you if you're worried about losing your job or if you've been told that you're being let go. This report includes the following sections:
I'm Worried About My Job
"You're Fired"
What If I'm Part of a "Mass Layoff"
Should You Sue?
Get Your Finances in Order
Don't Wait
The "Upside" of Being Fired
Tips for Success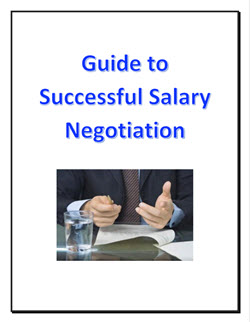 Special Report: Successful Salary Negotiation
Salary negotiation is usually the most sensitive issue in the hiring process. Discussing compensation often causes anxiety for both employee and employer as neither side wants to tip their hand. This Special Report is designed to help you be more confident during salary negations. The report includes:
Surveys show employers are willing to negotiate salary.
How much of a difference can negotiating your salary make in your income
Links to sites for conducting salary research
How to prepare supporting documentation
Cost-of-living analysis
How potential employers determine a salary
Why timing is critical in salary negotiations
When to negotiate salary and benefits in a job interview
How to handle the question of salary history
How to handle the question of desired salary
How to handle the question of salary requirements
The value of non-cash benefits (and a list of negotiable items)
Asking for a raise, what to ask for if you don't get a cash raise
How to handle salary on application forms
Evaluating the job offer
Finishing the negotiation: accepting a job offer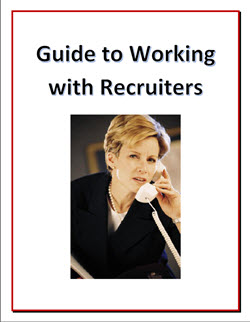 Special Report: Guide To Working With Recruiters
This Special Report will help you understand how recruiters work (and who they really work for), how recruiters are paid, and how to connect with recruiters. Beginning with an overview of the staffing industry, the report also covers:
How to get your resume to a recruiter
Targeting your resume for recruiters
How technology has changed recruiting
Recruiting etiquette
Special concerns about working with recruiters
Myths about recruiters
What to watch out for when working with recruiters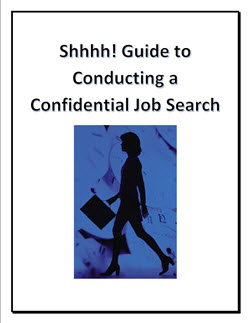 Special Report: Conducting A Confidential Job Search
Although it may be easier to find a job when you already have a job, looking for a new opportunity when you're currently employed has its own set of complications. This Special Report will help you stay under the radar while conducting a confidential job search. This report covers three main areas:
How NOT to Get Noticed on LinkedIn
Don'ts to Consider in a Confidential Job Search
Dos" for a Confidential Job Search.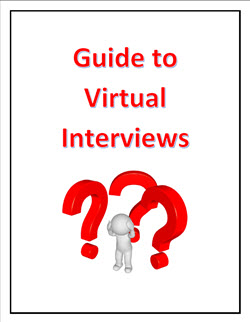 Special Report: Guide to Virtual Interviews
Today most initial interviews, in some cases even second interviews,  are not conducted face-to-face. This Special Report will prepare you for virtual interviews, including phone screenings and Skype and other video interviews. This report covers:
Phone Interview Preparation
Phone Interview Do's and Don'ts
Video Interviews
Video and Skype Interview Preparation
Video Interview Do's and Don'ts
At the End of the Interview
Checklist for a Virtual Interview
Meet the Recruiter Series
Over several months  Annette interviewed recruiters across several industries for this Meet the Recruiter series.  She asked them questions like "How do you usually find people to fill open positions?" and "How many of the job specs or requirements should a job seeker have before applying for a position?" Some of their answers may surprise you. Download all five interviews today. Featured recruiters include:
Bruce Hurwitz — President and CEO of Hurwitz Strategic Staffing
Kathy Downs — Recruiting Manger with Robert Half International
Koleen Singerline — Senior Vice President, The Wyckoff Group (Snelling Staffing)
Travis Lindemoen — nexis IT group
Yolanda Owens — Lead College Recruiter at AOL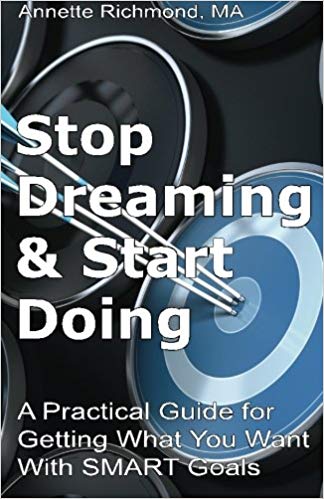 Goal Setting – $4.99 (Kindle) / $9.95 (Paperback)
Setting goals should be part of every job-search. Stop Dreaming & Start Doing: A Practical Guide for Getting What You Want With SMART Goals is based on Annette Richmond's training as a vocational counselor. Order on amazon.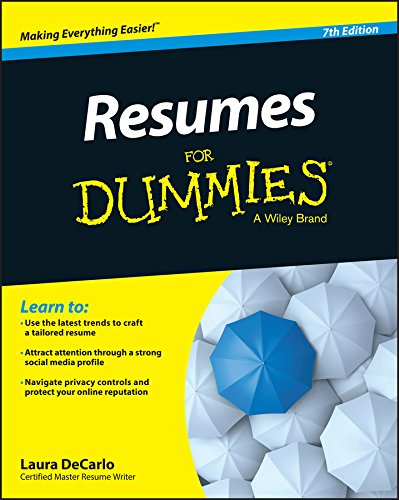 Resumes For Dummies – $18.04 (Kindle) / $18.99 (Paperback)
Master the art of resume writing and boost your chances of getting hired With unemployment rates still running high, getting an edge up on the competition in your field whatever it may be can be an intimidating and exhausting undertaking. Luckily, Resumes For Dummies is here to serve as your life raft as you navigate the murky waters of a modern-day job search. Order on amazon.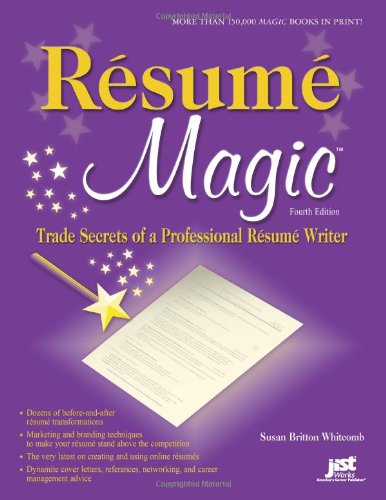 Resume Magic – $10.80 (Paperback)
Resume Magic, Trade Secrets of a Professional Resume Writer by Susan Britton Whitcomb, is a great resource anyone needing help with their resume. This comprehensive guide provides step-by-step instructions for developing and formatting your resume, complete with dozens of before and after examples. Order on amazon.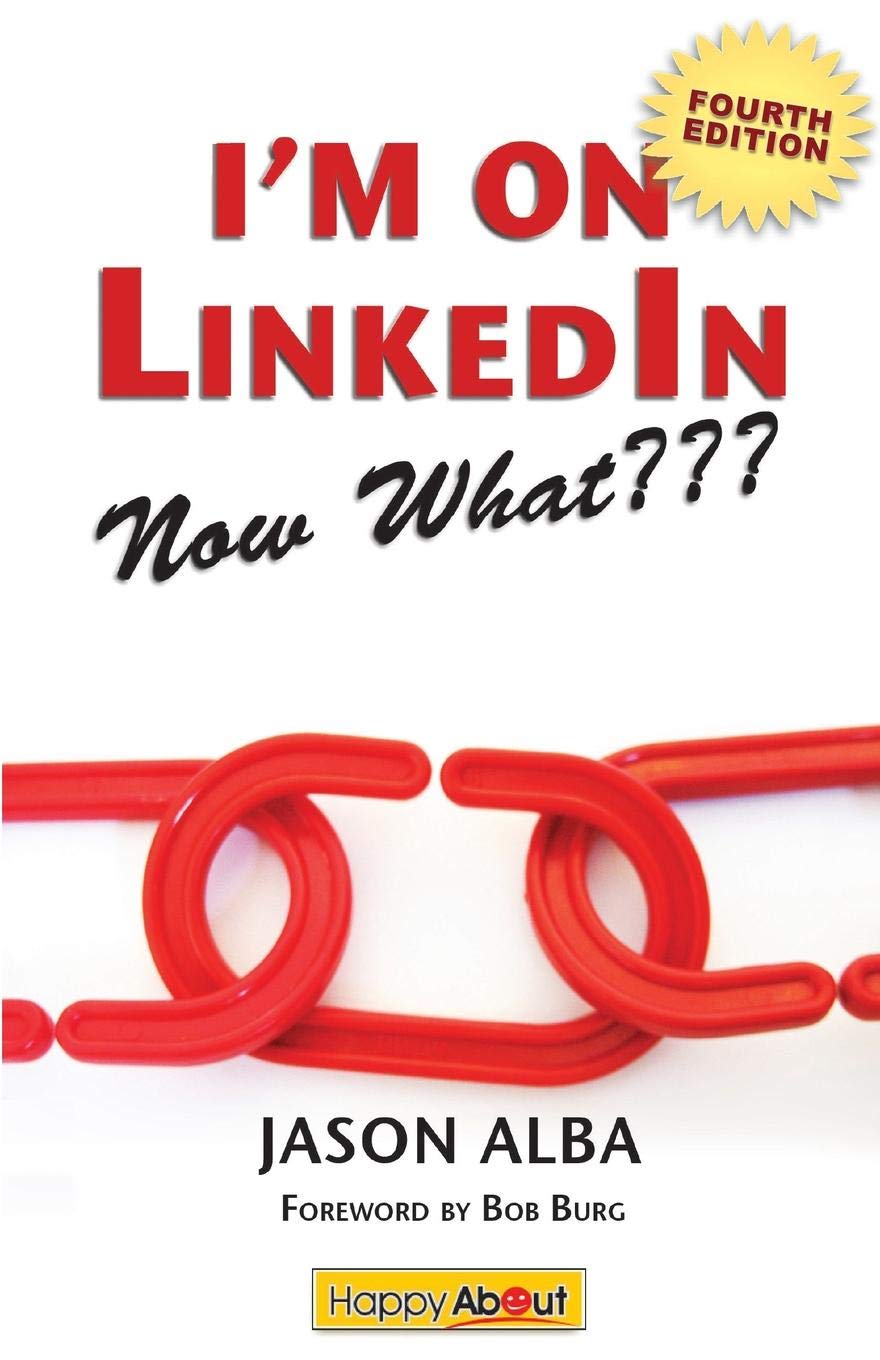 I'm On LinkedIn–Now What??? – $9.99 (Kindle) $19.95 (Paperback)
Regularly referred to as "the bible on LinkedIn" because it was one of the first LinkedIn books in print. At the present time, it is the only LinkedIn book in the third edition. This LinkedIn book is designed to help you get the most out of LinkedIn, which has become the most popular business networking site. Order on amazon.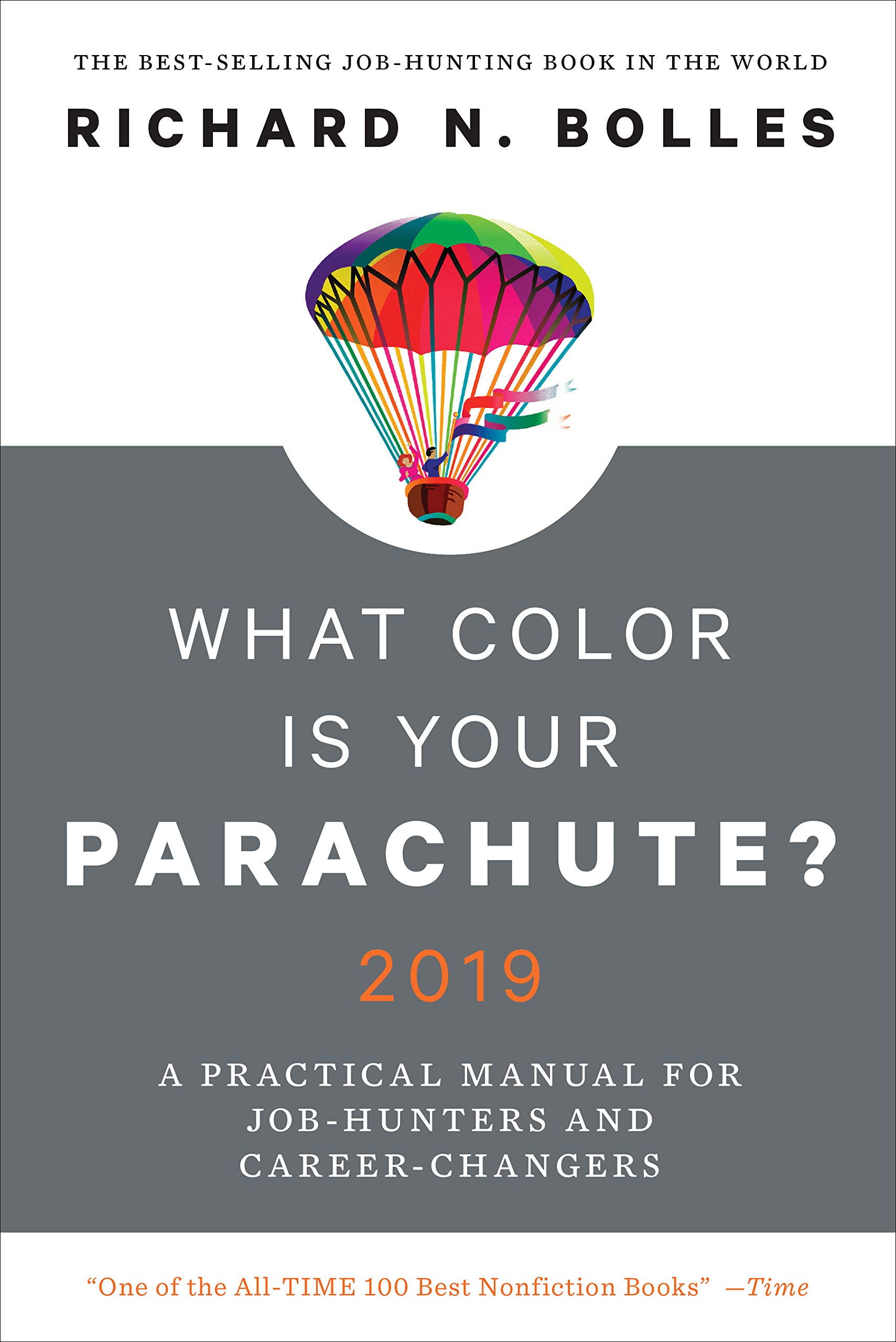 What Color Is Your Parachute – $12.99 (Kindle) / $19.99 Paperback
What Color Is Your Parachute? A Practical Manual for Job-Hunters and Career Changers is the world's most popular job-hunting guide with more than ten million copies sold. Now, no matter what your circumstances, every job-hunter can find help with up-to-the-minute information on what has changed about the job-market, plus strategies for finding jobs even when everyone tells you there are none.  Order on amazon.