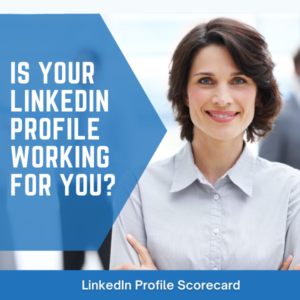 A compelling LinkedIn profile is essential whether you're looking for a job or not. It's your face to the business world.
If you don't have a robust, optimized LinkedIn profile, it's unlikely that you'll be found by recruiters who are looking for candidates on the world's largest professional network.
Even if you're not looking, anyone who meets you at a networking event or is given your name by a mutual friend or colleague will check you out on LinkedIn.
Completing the LinkedIn Scorecard will help you determine the effectiveness of your LinkedIn profile.