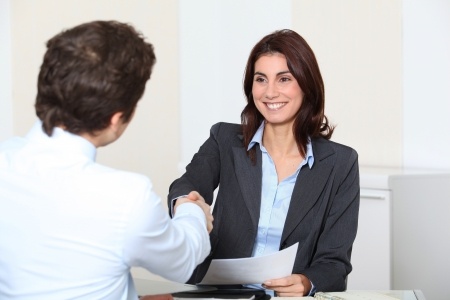 4 Things You Must Include On Your Executive Resume
In many respects your executive resume is your calling card. While having supplements like an Infographic resume and online portfolio, an executive resume is often what gets you in the door. To help make that happen make sure that it's searchable and doesn't raise any red flags.
There are a lot of candidates competing for each role. Getting the attention of a recruiter or hiring manager isn't easy. When you do you don't want to blow your chances.
While on a content is king, there are many other things to consider as well.
4 Essential Executive Resume Components
Skills Summary
Today keywords are essential. Having a keyword-rich executive resume will help your resume pass the ATS evaluation. It will help you engage a recruiter as he or she quickly scans your resume as well.
Although, keywords should run throughout your resume, a Skills Summary will make it that much easier for the ATS and human readers to find them.
Terms and Acronyms
Certain acronyms may be well known in your industry. However, it's important to include the complete terms as well as the acronyms for searchability. For example, SEO should also be written as Search Engine Optimization: Search Engine Optimization (SEO).
This is true for everyday terms that everyone is familiar with as well. When someone is searching a database for an accountant they may search for the term certified public accountant or they may search for CPA. Including both the term and the acronym will help ensure that you will be found.
Each Position Listed
If you've had more than one position with an employer make sure that it's noted on your executive resume. While some job seekers "lump" several positions with a single employer together, this is a mistake.
For one thing, it's not the truth. A recruiter or hiring manager will easily find out when they review your LinkedIn profile where you probably added jobs as you went. This may make them wonder what else you might be hiding. Lumping jobs together does you a disservice as it doesn't show career progress, which is something employers like to see.
You may think 6 years as VP sales looks good on your executive resume. However, spending 2 years as account manager followed by 2 years regional sales manager, then 2 years as VP sales (essentially 2 promotions) will impress a recruiter or hiring manager more.
Full Employment Dates
Speaking of hiding something, that's what recruiters and employers are likely to think if they see years only rather than months and years of employment on your resume. For example, if your resume has a position from 2004-2006 they will wonder when you began and left that position. Did you start in January 2004 and work until December 2006? Or did you start in November 2004 and work until January 2006? That's a big difference.
When you're looking for a new opportunity you need to attract a potential employer in a positive way.  Ensure that your skills are easy to find. Write out terms as well as using acronyms. Include complete employment dates so they don't wonder if you have something to hide. There are enough things that may prevent you from getting an interview, don't give potential employers a reason to pass you by.
Other posts you may find helpful
Most Popular "How To" Executive Resume Writing Questions
The right executive resume writing service can cut your job search time
How do I choose the best executive resume writer?