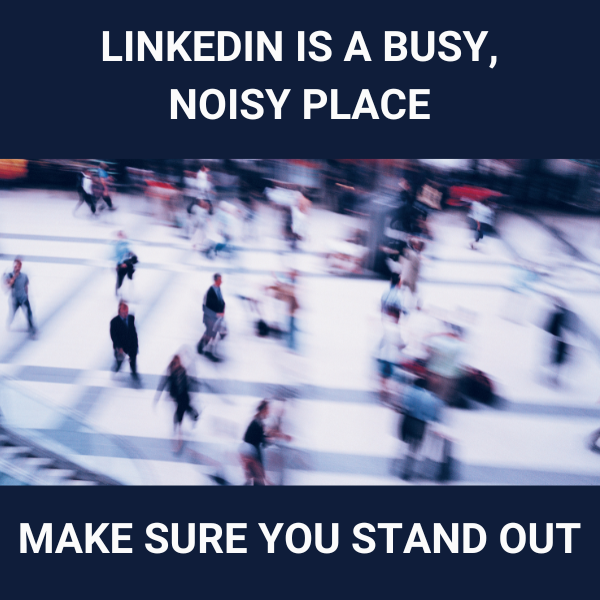 LinkedIn Is A Noisy Place – Make Sure You Stand Out
LinkedIn is an incredibly noisy place. If you want people to notice you, you must make sure you stand out. In a good way.
📍Replace LinkedIn's generic background image which makes you look generic too. (Watch my video to learn how to create your own here.)
📍 Write a headline that sells you to employers or potential clients, because you are more than your job title. You might include:
Your target title – VP, Marketing, Senior Financial Services Executive, etc.
Some of your top skills – relevant to an employer or potential client search – SEO, Business Development, Client Retention, etc.
A tagline about what you do – create winning marketing campaigns or build top-performing teams
📍 While you're at it complete your About section as well. People visit your profile to get some insight into who you are as well as what you do.
👉 So talk about why you do what you do, what made you go into that field, or what excites or drives you. Here are some ideas:
How you choose or landed in your career
What excites you about your job or industry
What you offer a potential employer or client
Achievements that will be relevant to your target employer or client
Awards, recent certificates, speaking engagements
📍 Give people an opportunity to "meet" you by creating a Profile Video. (Watch my video on how to upload your Profile Video here.)
LinkedIn offers you many ways to sell yourself to potential employers or clients. Make sure that you are using all of them to your best advantage.
🔴 If you find these videos helpful, subscribe to my YouTube channel. I upload new videos every few days, often how-to videos.