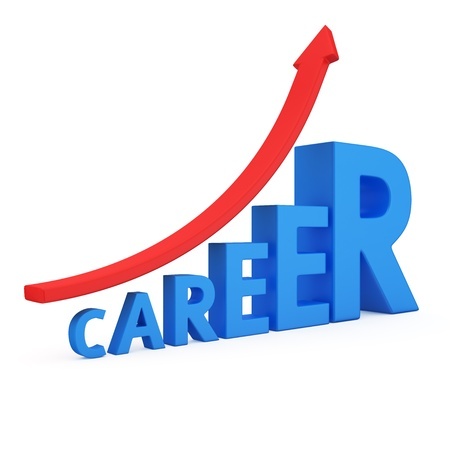 How To Create A Resume For An Internal Promotion
The only time most people think about their resume is when they're looking for a new opportunity with a different employer. But, that's not the case. A winning resume can increase your odds of success when applying for an internal promotion.
If you're competing with outside candidates, you already have one thing going for you. You're already there. When you have a history with the employer, they don't have to worry whether or not you're a culture fit.
Hopefully, you also know some, if not all, of the players which might include the hiring manager, the HR team, and anyone else with influence.
That said, you still need to sell yourself to get the job.
Many people assume that if they've been with an employer for several years that their reputation precedes them. They think that if they've streamlined processes to save time and money or generated sales revenue or cut down on employee turnover, people will know. But the only way to be sure of that is to tell them.
The bottom line is that if you're applying for an internal promotion, you need to sell yourself with an eye-catching, results-driven resume. A resume geared towards your target role.
Here are six things you need to think about when writing your resume:
1) If you're applying for a position at a higher level, it's essential to identify instances that demonstrate your leadership abilities. Activities like training, supervising and mentoring staff; participating in company leadership or management development programs; any outside professional development or certifications.
2) Look back at your position or positions with your current employer with an eye toward any challenges you faced. Maybe you had to deal with low morale or outdated processes or declining customer satisfaction. Think of this in terms of Challenge, Action, and Result. Always try to quantify your results in terms of numbers, percentages or revenue. (Click here to learn how)
3) Identify any additional responsibilities you assumed that set you apart from other staff in similar roles. For example, maybe you managed a project for your current supervisor so he or she could focus on other things like developing a new campaign.
4) Think about any recognition you've been given over the years. Have you received any company or industry awards? Maybe a letter from a happy client? It might even be something from an employment review.
5) When it comes to team projects, think about what part you played in the team's success. Maybe you contributed some particular knowledge. Maybe you were the person who got buy-in from the boss to move forward. Maybe you were the person that team members turned to as their leader.
6) Consider any instances where you developed relationships. Maybe you were part of a cross-company team. Perhaps you negotiated better terms with a vendor. Maybe there was a time when you collaborated with the head of another department to solve a company-wide problem.
Developing an achievement-based resume will help when you do get invited to an interview. Because you'll easily be able to talk about the impact you've made. (Just make sure to avoid these interview mistakes.)
Start keeping track of your accomplishments today. Create a "brag book" with letters from clients, notes from colleagues, and performance reviews. Update your resume every six months so you'll be ready when the next opportunity arises.
Don't assume that your on-the-job accomplishments will speak for themselves when competing for an internal promotion. An attention-grabbing, results-driven resume is essential if you want to stand out from the competition.  Particularly if you are in an executive position or are targeting an executive role.
Remember, when you are creating a resume for an internal promotion or applying to a new employer, the same "resume rules" apply. Employers want to know what you can do for them. Your resume needs to convey your unique value.
Trying to decide which executive resume writer is the best?