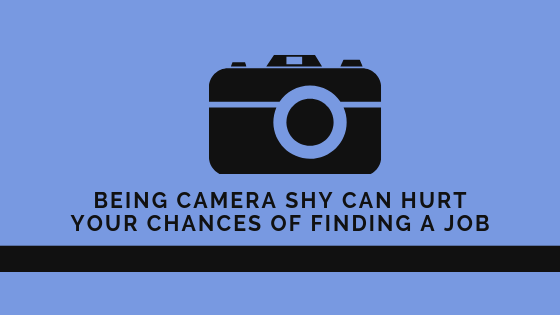 Does Your LinkedIn Profile Make You Look Out Of Sync?
Anyone who's looking for a new job or potential clients has been told they need to be on LinkedIn. That's true.
It's also true that you need to be on LinkedIn because whether you like it or not, your LinkedIn profile, or lack of one, is part of your personal brand.
Certainly, recruiters and hiring managers who receive your resume will review your LinkedIn profile. So will potential clients and people that you meet at conferences, seminars, or networking events who want to learn more about you. Make sure what they find is your best self.
That includes having a headshot.
Headshots Are Essential
I know there are people who resist putting up a headshot because they're afraid of discrimination. Yes, it's out there. There are people who will think you're too old or too young. Too ethnic or not ethnic enough. They may take an instant dislike to you because you remind them of a former boss or a neighbor they don't like.
However, the benefits far outweigh the potential risks.  
Despite its business focus, LinkedIn is considered social media. LinkedIn's research shows that LinkedIn profiles with a photo get 21X more views and 9X more connection requests.
Whether you're looking for potential clients or a new position having a headshot is essential. 
A 2018 CareerBuilder survey found 70% of employers research candidates on social networking sites and 47% say that they're unlikely to contact a candidate for an interview if they can't find them online.
As a former recruiter and consumer, I can say that LinkedIn profiles that show up in searches without photos raise red flags. People wonder what the person might be hiding.
Be The Real You
When selecting your LinkedIn photo choose one that actually looks like you.
Avoid putting up a photo so old or so photoshopped that people won't recognize you when you meet them. While I'm all for looking our best selves, a little photoshop can help with that, you don't want people to be shocked when they meet you.
I've been surprised more than once when meeting people for the first time at a conference or other event. I've been guilty of leaving an old headshot up for too long myself. Don't make that mistake.
While having a professional headshot taken is great if you have the budget. But, it's not necessary. A photo taken with a smart phone will work. Here are a few tips:
Stick to appropriate business attire. A shirt with a collar is probably a good idea. You may or may not need a jacket and tie. You shouldn't be wearing a tuxedo or any other type of formal wear.

Have someone else take a photo, selfies don't look professional.

Photos should be of you alone. Don't crop group photos, it always looks bad.

Look into the camera and smile
Once you have a few photos get some objective opinions by having them analyzed online.  
I've used and recommended Photofeeler to my friends and clients for a few years. They have free and paid options. The paid options are relatively inexpensive. 
Background Images Are Important
It's also important to have a background photo on your LinkedIn profile. When LinkedIn changed its interface, they added a background photo much like Facebook.
Not having a background image makes you seem technically unsavvy which is particularly important if you're of a certain age or have been out of work for a while. It also makes your profile, and by extension, you, look generic.
Remember the photo you choose is part of your personal brand. If you live in a large city you may want to use a cityscape or skyline. There are several sites that sell inexpensive stock photos. Always make sure that you check the rights of use you are buying.
Creating a custom image, however, is better. I use Canva for banners, blog posts, Instagram posts, etc., partly because it's easy to use, particularly for non-techies like me. But there are many other platforms available too. 
Your LinkedIn profile needs to tell your career story. It needs to provide insights about who you are, and why you do what you do as well as details about your professional experience. A photo of you is an essential part of showing people who you are.