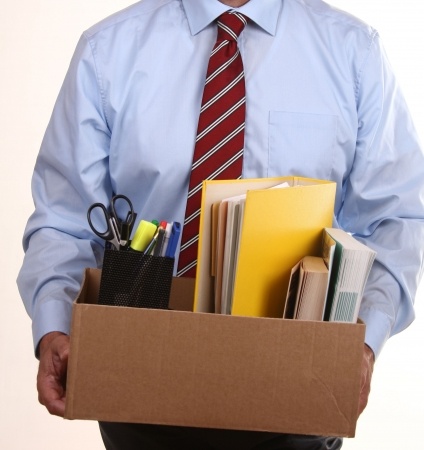 Don't Get Caught Off Guard Without A Resume
Today every job is temporary. When our parents, or grandparents, were in the workforce it wasn't uncommon to have a job for 20 years. That's not true today.
Even if you're one of the lucky ones who's never been laid off or fired that doesn't necessarily mean job security is a sure thing.
We've had a local cable news program covering Fairfield County CT for over 30 years. Last year, a European telecommunications company bought our local cable company. Last month, they announced that they are closing the production studio to New Jersey.
So the "as local as local news gets" station is going to be coming from a production studio 2 states away.
It was a shock to me. I'm sure it was a bigger shock to the many reporters, camera operators, and production staff who are losing their jobs.
As secure as you think you are you just never know when you will need an updated resume that will enable you to hit the ground running.
On a brighter note, you may never unexpectedly lose your job.  However, that doesn't mean that your dream job won't suddenly appear.
Maybe you are contacted by a recruiter about a job that offers the challenge you've been lacking or the opportunity for professional development you've been longing for or a significantly shorter daily commute.
It doesn't happen all the time, but it does happen.
When a recruiter asks you to send her your resume she wants it ASAP. Not whenever you have time to pull it together.
There's always the possibility that a spot you've been coveting opens up in another department. It might even be a promotion. Having an up-to-date, results-driven resume can make a dramatic difference in whether you or a colleague, or even an outside candidate, gets the job.
Again, you need a resume ASAP.
Whether you're planning to write your own resume or work with a professional it will always take longer than you think, or hope, it will.
Gathering information takes time. If you want to hire a resume writer that takes time too. You have to research a few writers and then fit into one of their schedules. Most resume writers are booked well in advance.
Today every job should be considered as temporary. Whether you're making a change of your own accord or having the decision made for you, most likely change will be coming.
Make sure you're prepared. Get started writing or updating your resume today. So when something unexpected does happen you'll be ready to take action.