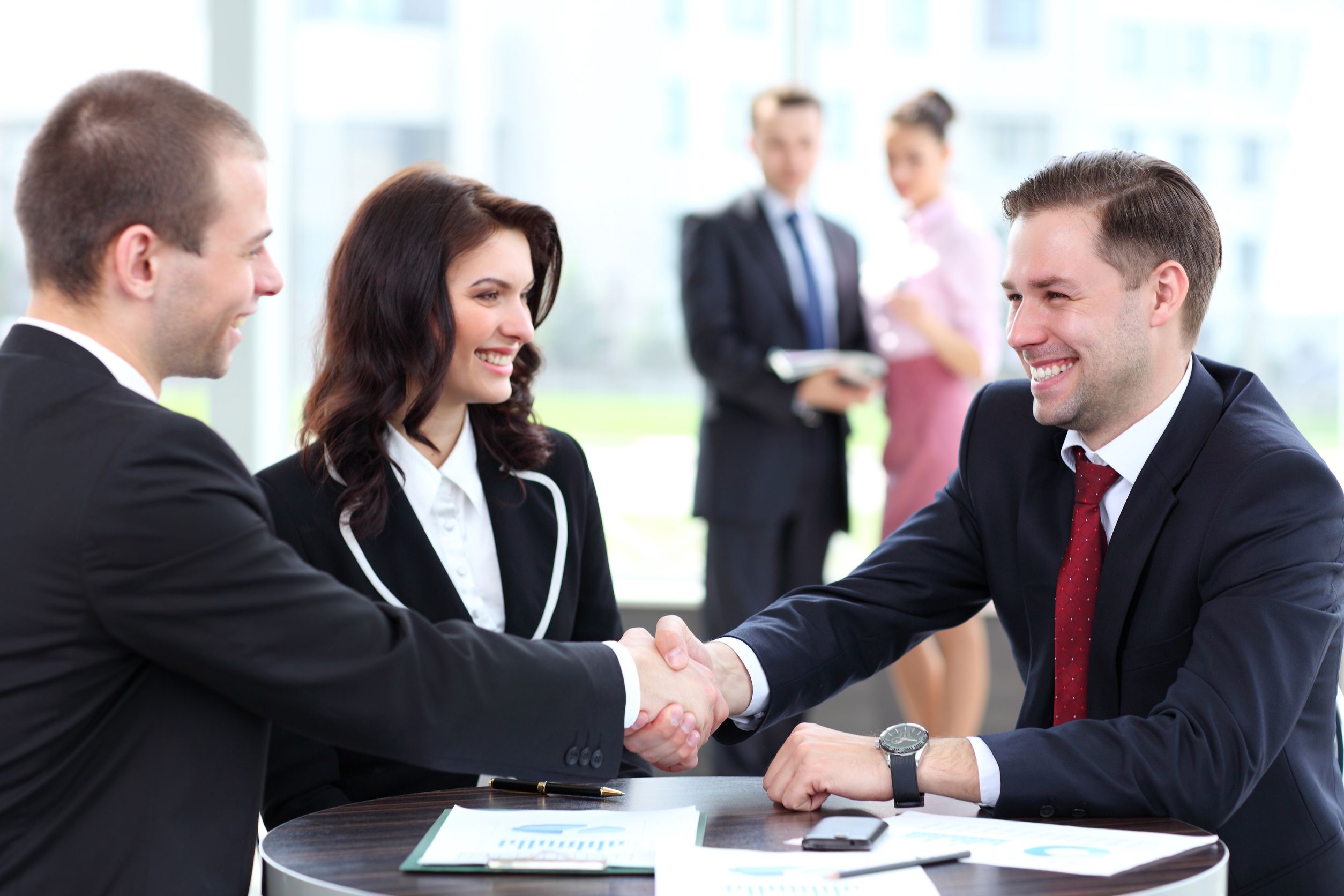 How To Get The Most Out Of Networking Groups
While it's unlikely that you'll receive a job offer at a networking event, attending these events is an important part of the job-search process.
The truth is that people like to do business with people they know and like. This philosophy extends when it comes to filling open positions. It's one of the reasons that companies have employee referral programs.
It's also one of the reasons you should be attending networking events. But, going to your industry's monthly dinner meeting isn't enough, you have to be active and engaged.
Industry Events
If you're looking for a new opportunity industry events are the best way to meet your peers. Attending industry conferences is a great way to meet people at various levels in different parts of the country.
Many organizations have local chapters which hold monthly meetings, generally with lunch, or dinner, and a speaker. This gives you an opportunity to mingle with colleagues and keep up on industry trends.
Not only will you be learning, ongoing professional development is something that potential employers like to see on your resume and LinkedIn profile.
To get the most out of industry organizations join a committee or serve on the board. A spot on the membership committee where you'll be working the desk means you'll meet each person who walks in the door.
Job Seeker Groups
Many communities have networking groups specifically for job seekers. Don't discount these meetings because most of the attendees will be out of work. Job seeker groups can be a great resource.
First, there are sometimes top-notch speakers offering valuable job-search advice. While some presenters focus more on selling their services than providing information, many focus on educating their audience.
Second, you will meet lots of other people who are looking for work. Even if you are seeking similar roles (for example you are both in marketing), the guy you're sitting next to is probably not your direct competition.
What's more likely is the attendees you meet at a job seekers group can become people you trade job leads with. So when a recruiter contacts you about an accounting position that's not a good fit you will have someone else to refer.
Good karma all around.
Networking Organizations
There many national and local organizations formed to help people make connections. Some of these are service organizations, like the Rotary, others, like the Polka Dot Powerhouse, are dedicated to helping specific demographics groups.
There are also groups that, like MENG and FENG, fall on the fringe. For example, MENG (Marketing Executives Networking Group) is specifically for marketing professionals. Whine & Dine is an informal group for human resources professionals.
As with industry organizations volunteering with one of these groups is a great way to meet more people. One of the best things I've even done was serve on the board of a women's networking group for five years. I have several close friends I met during my 5 year stint.
Perhaps the biggest key to successful networking is to follow the "give before you get" philosophy. Focus on how you can help the people you meet rather than how they can help you. And make those connections before you need them.
Nothing says desperate more than moving frantically around a room, shaking hands and passing out business cards to everyone you meet. That is not what networking is about.
Everyone wants to have a network in place to catch them when they suddenly find themselves out of a job. But, having a group of people eager to help you doesn't happen overnight. Begin helping others, building relationships today, so people will be there for you tomorrow.