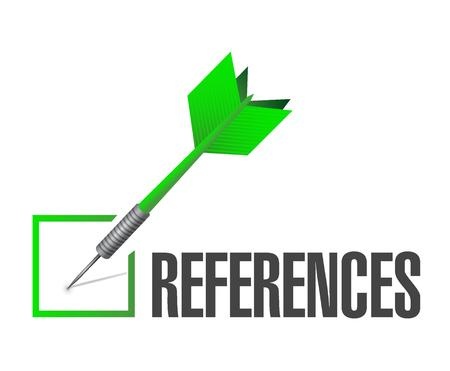 Get References Before You Need Them
Strong references can be the difference between getting a "thanks for your interest" email and getting  a job offer. That's why it's essential to have your references in place before you begin looking for a new job.
I'll never forget a call I had with one of a candidate's references when I was working as a recruiter. The candidate looked great on paper. She presented herself well during an in-person interview. I was eager to talk to her references.
The first person I contacted was a former employer. His response to my inquiry was, "yes, she's great, when she bothers to show up." Not what I was expecting. Obviously, she wasn't hired.
You can avoid being blindsided by a poor reference by carefully preparing in advance.
Before the Job Search
Always develop your list of references before you begin interviewing. It's not always easy to contact people on your time table and you don't want to be left scrambling. Make a list of former managers and colleagues.
Contact each of them and ask permission to use them as a job reference. Give them an overview of the types of jobs you are targeting.
You may find that the former boss who you had a great relationship with is unable to help due to HR restrictions. Past colleagues may decline without explanation. It happens.
The important thing is to have a list of people that you can count on to provide stellar recommendations.
Before the Reference Check
It's also a good idea to give your references a head-up when you are asked for references. Provide details about the job and some idea of what you are looking for.
For example, the last time I provided a reference for a friend, she asked me to focus on her ability to build relationships. This helped me prepare examples that demonstrated that ability. She got the job.
While email is a convenient way to communicate, a brief phone call with your reference is even better. Ask them to let you know once they have been contacted.
Follow Up
Realize that it sometimes takes a while for employers to contact your reference and arrange a convenient time to talk. If you don't hear anything from your references in ten days it's fine to follow up. Just make sure to respect their time.
While most people are happy to help you don't want to become annoying. You may need them again in the future. Even if you're hired for this job, you won't be there forever.
Always, always, always remember to than everyone who's provided you with a reference. Even if you don't get the job. It's their effort, not the outcome, which you should be grateful for. If you do get the job, be sure to thank them for their part in your success.
If you're ready to invest in your career success visit our Start Here page to learn more about working with Annette Richmond, a certified resume writer, certified LinkedIn Profile writer, and career consultant