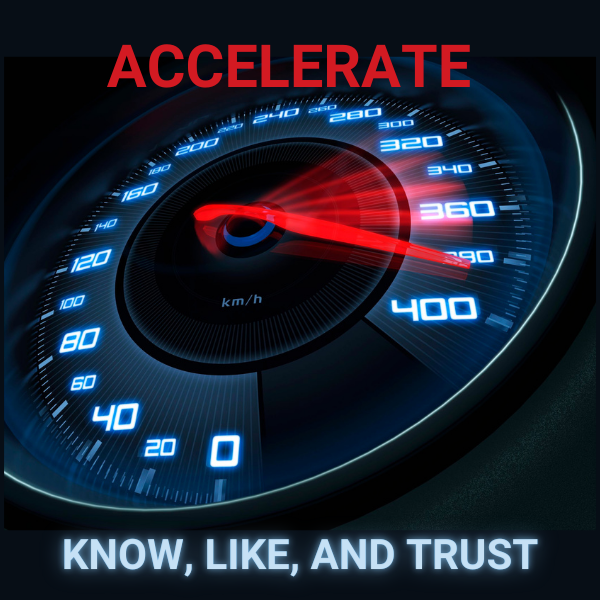 How To Accelerate The 'Know, Like, and Trust' Factor With A LinkedIn Profile Video
If you're looking for a new opportunity or potential clients, you need to be on LinkedIn. At this writing, there are 850 million members in 200 countries around the globe, according to LinkedIn stats.
So that means while LinkedIn is full of opportunities, it's also a big, noisy place. One of the best ways to stand out is with a profile video. Uploading a profile video, which plays silently for three seconds when someone clicks on your profile, gives people the chance to "meet" you: to learn a bit about who you are and what you do.
We've all heard the adage that people prefer to hire and work with people they know, like and trust. Creating a LinkedIn profile video can help move the getting-to-know-you process forward.
This feature was first rolled out in 2021 as Cover Story. It was updated and renamed Profile Video in early 2022. The change included providing stats on how many people have viewed your video.
Despite being widely available, many members still haven't uploaded a profile video. They've decided to pass on a feature that can help them immediately stand out.
What You Need To Know
LinkedIn has set clear guidelines. The platform supports profile videos that are 3 to 30 seconds. However, unless you're recording in LinkedIn's mobile app, the video can only be 29 seconds. Also, because of the feature's format, videos should be recorded in vertical video, also known as portrait mode, which is a 9:16 ratio.
Don't forget to add captions. First, most viewers watch videos on mobile with the sound off, according to a study by ChatterBlast. They found that 99.87% of respondents used auto-play and 68.41% prefer the sound off.
Including captions also provides inclusivity. It makes viewing possible for the hearing impaired and easier to understand for those for whom English is a second language.
Recording Your Video
One of the fabulous things about creating a profile video is that if you already have a smartphone, it won't cost you a dime. There are free apps for iPhone and Android; some are available for both.
The apps I use most often are Clips (iPhone) and CapCut (iPhone and Android), which allow you to record, edit and caption your videos. InShot (iPhone and Android) allows you to create a video by uploading photos and prerecorded videos.
Since you only have 29 seconds, it's a good idea to write a brief script. Here are a few ideas of what to say:
What you do—like build compelling marketing campaigns
What excites you—maybe you love winning a client from the competition
What you offer—like handling project details so your boss doesn't have to
If you're running short on time, remember that they're already on your profile, so you don't need to say your name. (If your name is difficult to pronounce, you can use the name pronunciation option.)
 Uploading Your Profile Video
Right now, you can't upload videos from your desktop; you need to use LinkedIn's mobile app.
Uploading your video is easy as 1, 2, 3.
Tap on your profile photo or headshot.
Tap "Add profile video."
Upload your video.
Getting Comfortable
Many people I talk to are uncomfortable in front of a camera, let alone a video camera. I get it. I put off doing videos for years because I wanted to be thinner and younger and have better hair.
One of the most important things I learned from a speaking coach is that nobody cares what you look like or sound like. All they care about is if what you're saying is relevant to them.
Someone coming to your LinkedIn profile isn't expecting a professionally produced video. They just want to learn a bit more about who you are.
Pretend you're talking to a friend when recording your video. Some video coaches recommend taping a smiley face under the lens. I find that works for me.
 It's Not Forever
Videos are as easy to change or simply remove as your headshot. Have a few friends view your video and tell you what they think. If you get bad reviews or just decide you don't like it, delete it and try again.
LinkedIn is your face to the business world. It's likely the first platform employers and potential clients will go to to learn more about you after they review your résumé or someone gives them your name.
There's a reason the adage "people like to hire and work with people they know, like and trust" is often repeated: It's true. Don't miss the opportunity to begin that process by uploading a profile video.
This post originally appeared on Forbes in September 2022.