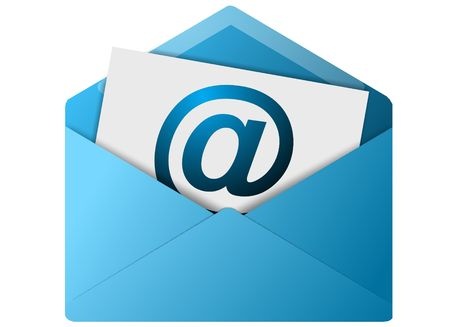 How To Write A Compelling Cover Letter – And Why You Need One
Today, there's a lot of debate as to whether it's worth it to submit a cover letter with your resume. Some recruiters and hiring managers say they never read cover letters. Others say a candidate's cover letter can mean the difference between being contacted for an interview and not.
So when you submit your resume sending a cover letter may or may not make a difference.
But in a competitive job market do you really want to take a chance?
Probably not.
Recruiters who say they never read cover letters say that a good resume should stand on its own. That a cover letter is redundant. However, a compelling cover letter can convince recruiters who do read them that you are a viable candidate.
When most people think of a cover letter they think of this:
Dear Ms. Jones:
I'm responding to your ad for a marketing manager with Smith Anderson & Associates. I'm a detail-oriented, team player with three years of accounting experience including tax preparation.
I've attached my resume for your review. Thanks for your consideration, I'm eager to learn more about working with you.
Sincerely,
Scott Rogers
A ho-hum cover letter like this IS a waste of time.
A good cover letter will compliment your resume. It will provide additional information. It will tell a potential employer a bit of your career story. It will help the employer see and understand why you are a good fit for the job.
With e-note cover letters being today's norm, brevity is essential. Avoid sending a cover email that requires the reader to scroll. And scroll. And scroll.
Ideally, an e-note cover letter (or thank you note) should run about 99 to 120 words. Which means you need to sell yourself quickly.
Here are 3 steps to a compelling cover letter.
Step #1 Get Their Attention
Start by getting the recruiter or hiring manager's attention. You can do this in a number of ways.
Mention something recently in the news that might interest him. For example, if you're applying for a position in human resources you might begin by talking about a recent article on employment practices.
Ask a question about her staffing needs where you can provide the solution. Maybe their sales are down and you're a revenue generator or their problem is employee turnover and one of your skills is employee engagement and boosting morale.
Succinctly explaining how you can fill their laundry list of skills.  For example, the accountant you're looking for isn't easy to find. You're looking for someone with a strong audit background, who is comfortable with financial planning, and can be a strong contributor during tax season. I can offer you all of that and more.
Step #2 Gain Their Interest
Just as with your resume it's important to make it all about the employer. Make sure that the employer knows you can do the job by connecting the dots between your current position and your target position.
Avoid clichés like "excellent communication skills" and "team player." Don't make negative comments about your current situation. Even if your boss is the devil that's not something you want to talk about with a potential employer.
Step #3 Get Them to Want You
This is the time to reiterate your achievements. Read between the lines of the job description to find your potential employer's "hot" buttons. Then think about how you can address those needs.
Pick a few examples from your resume—instances that hit those "hot" buttons—and rework them so they are new. Don't repeat anything from your resume verbatim. Your cover letter should complement your resume not follow it word-for-word.
Just like your resume, your cover letter should sell you to potential employers. If you're in sales you might want to close with "I'll call your office next week to set up an appointment  . . ." However, a hard-hitting close isn't a good idea unless you are prepared to follow through.
Another way to express interest is something like "I'd be happy to discuss my qualifications in more detail during an interview or over the phone."  It indicates your desire to continue the conversation while leaving the ball in the employer's court.
Will having a solid cover letter than provides a reasonable argument for why you are a good candidate for the job get you hired? Maybe. Maybe not. But, a compelling cover letter can certainly help you to outshine your competition.
To learn the best way to get a response to any email read this.
Updated 3/26/19