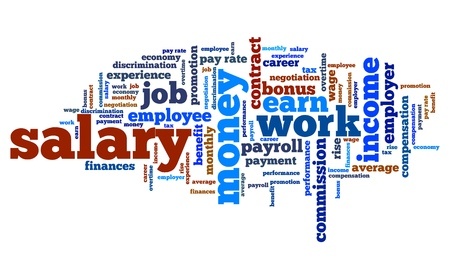 Salary: Negotiate Or Not?
Do you accept the first salary offered or do you negotiate?
In my 9 to 5 years, working for small firms, nonprofits, and international corporations, I always accepted the first salary I was offered.
I didn't try to negotiate.
Not even once.
This was a big mistake on my part. I most assuredly left money on the table.
But, I'm not alone.
It turns out 73% of employers say they are willing to negotiate but 55% of candidates don't even ask according to research done by CareerBuilder.
There are several reasons why candidates don't try to negotiate a higher starting salary.
53% don't feel comfortable asking for more money
48% are afraid the employer will rescind the offer
38% don't want to appear greedy
Somewhat surprisingly, the number of men who said they attempt to negotiate is not significantly higher than the percentage of women, 48% vs. 42%.
In my experience as a recruiter, I rarely say employers dramatically raise their opening offer. For example, if the salary range for a position is $125K to $150K it's unlikely they will increase their offer to $200K.
Typically, salaries at the higher range will be offered to candidates with all or almost all, of the company's requirements. Candidates with fewer years of experience or less education or background in another industry will be offered less.
That doesn't mean you shouldn't try to negotiate.
If an employer cannot meet your target salary, you may be able to negotiate additional perks like vacation time, flexible work schedule, tuition reimbursement, a better title, etc. Whatever would be most beneficial to you.
I never tried to negotiate a higher salary because I was afraid of losing the job before I had it. Based on CareerBuilder's survey, it seems my fear was unfounded. I probably left money on the table.
Whether or not you negotiate salary during the job offer process is a personal decision. Deciding on a number that works for you before the offer comes will make it easier. Knowing what will make you happy in lieu of a higher salary makes it easier still.
Think you can dodge the salary question during the interview process? Here's why you can't.