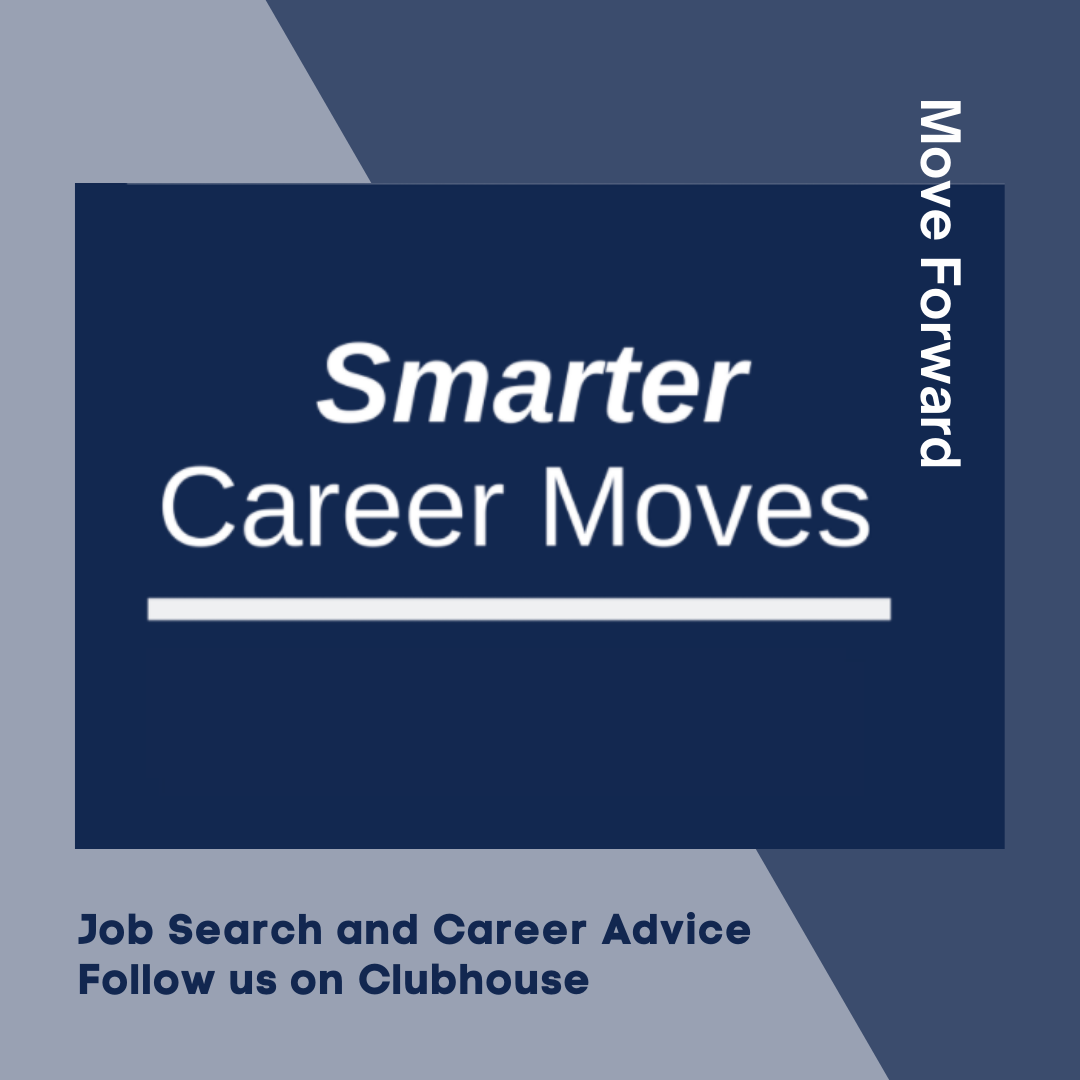 Smarter Career Moves Club on Clubhouse
If you're on Clubhouse and looking for career information and advice look for our new Smarter Career Moves club.
Smarter Career Moves is the place to learn strategies, techniques, and activities that will help you move your  job search forward and advance your career
Join our events to get information and practical advice from career professionals. This is a space to exchange ideas and learn from each other. Come with questions and don't be afraid to ask.
Smarter Career Moves rooms will focus on several areas including:
🔎 Job Search Strategies
⁉️ Results-Driven Resumes
🔗Compelling LinkedIn profiles
🌟 Successful Job Interviews
🙌 Virtual and Live Networking
✨ Personal Branding
💼 Career Advancement
Follow Smarter Career Moves today to get notified of events.
See you there!
Annette