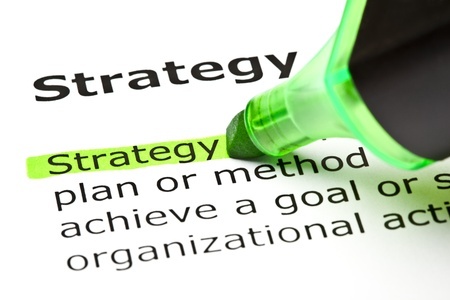 The Reason Your Resume Isn't Generating (The Right) Calls
One of the biggest differences between a resume or LinkedIn profile written by a professional and one that you write for yourself is that professional writers begin by developing a strategy. This strategy helps them decide what information will be included in your resume and how it will be presented.
Perhaps the best way to illustrate what I mean by strategy is to provide an example that demonstrates a lack of strategy. Otherwise known as how most people create their career documents.
Several years ago, I was a recruiter trying to fill a position in social media. I placed ads and spent hours on LinkedIn searching through profiles. I found a few people who looked like they might have potential. However, one person always stands out in my mind.
Everything on her LinkedIn profile focused on social media. The only activities highlighted were related to social media. She even spent some of her free time working on social media projects. I contacted her and asked for her resume. Like her LinkedIn profile, her resume focused on her work in social media.
I was excited to talk to her.
During her interview, I asked her several questions about the work she was doing. Despite her friendly demeanor, I sensed a lack of enthusiasm. I finally came out and asked her if she was interested in social media.
Her response, "not really." It turns out she wanted to work in media planning.
Obviously, she wasn't right for my position. If I sensed a lack of enthusiasm so would our client.
So why did her LinkedIn profile and resume scream social media?
Easy, it was a lack of strategy.
Her LinkedIn profile and resume didn't focus on what she wanted to do. They focused on what she had done in the past. That's one of the differences between an employment history and a marketing document.
A marketing document does these three things.
It focuses on the skills that will make you attractive to a recruiter or employer hiring for your target position. These should be strengths that you want to use going forward. If you're in marketing, but you're looking for a job in "digital" marketing concentrate on the abilities you have in that area.
It highlights achievements that will be valuable in your target position. If you're in sales, for example, seeking a role in business development, opening new markets, focus on accomplishments that demonstrate your ability to open new markets.
It is formatted to grab the reader's attention and immediately convey value. Design elements should be tailored to your target industry. While accents in red may be great for someone in sales or marketing, they're probably inappropriate for someone in the financial industry.
Putting together a winning resume and robust LinkedIn profile is more than listing your duties and responsibilities at each job. It's even more than highlighting your achievements. Your resume and LinkedIn profile need to be career marketing documents. As with any successful marketing tools, they need to begin with a plan.