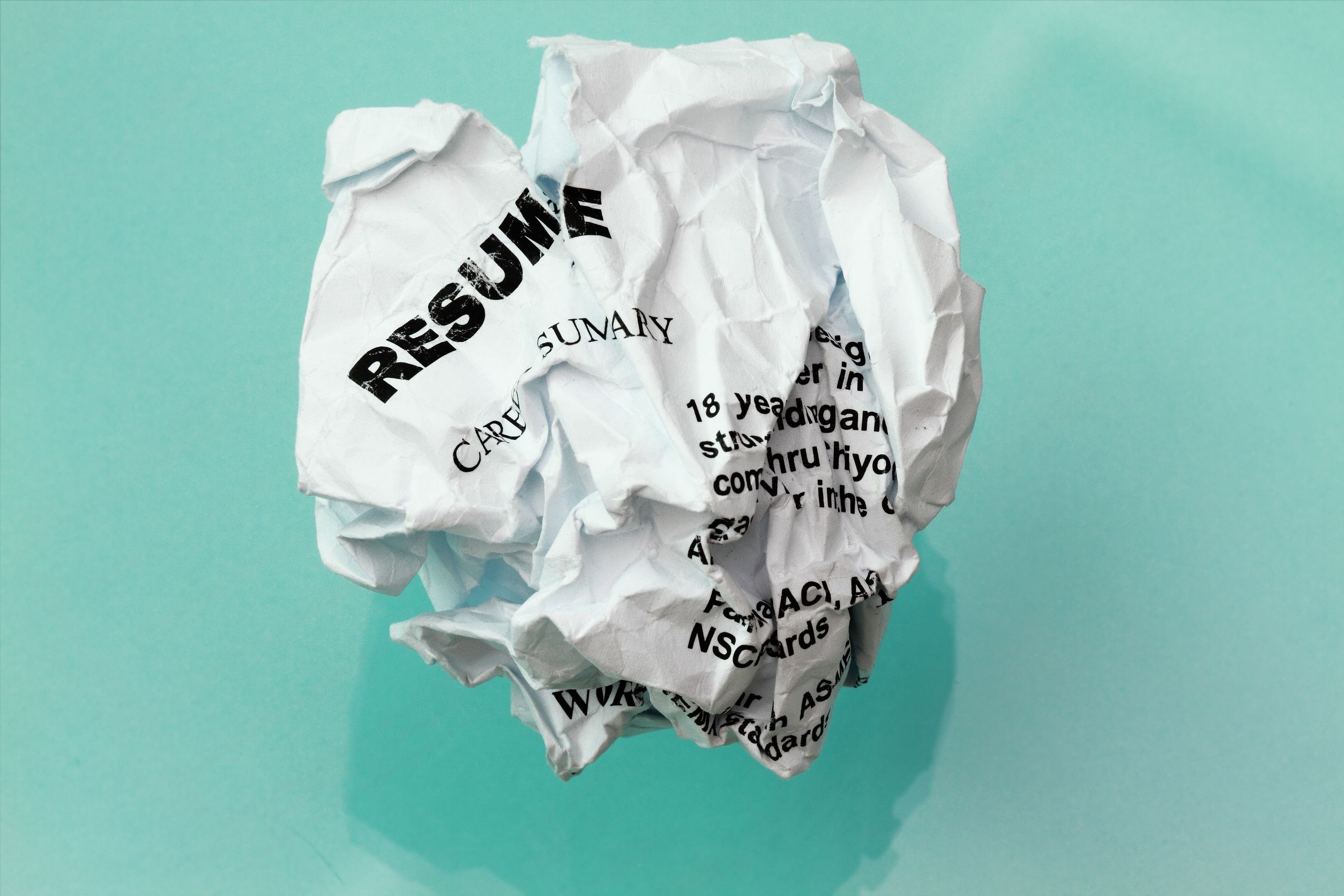 Top 10 Resume Don'ts
Crafting a resume is just one component of a multi-step, job search process. A successful job search also includes networking, developing a list of target employers, creating a robust LinkedIn profile, salary negotiation, and more.
Still, in many cases, your resume is the catalyst that gets the ball rolling. Without a compelling, results driven resume you may never get invited to a job interview.
There are many articles on how to write a resume that generates calls, I've written several myself. What's not as often addressed is what "not" to do.
So to change things up a bit, here is a list of things to avoid.
Top 10 Resume Don'ts
Don't lie. While a resume should be a marketing document, being dishonest is never OK. Even the smallest lies, things that you might consider an exaggeration, can come back to haunt you. For example, stating you have an MBA when you have a MA make take you out of the running. Saying you have a degree when you don't will almost definitely get you cut.
Don't provide personal information. Stick to the facts that are relevant to the job search. Your religious affiliation, political beliefs, height, weight, and the fact that you like to play volleyball are not important in most job searches. Exceptions might include playing golf if you'll be engaging clients and volunteer activities that demonstrate leadership skills.
Don't forget to include a Summary and/or Career Highlights in the top-third of your resume. In newspaper speak, above the fold. Recruiters and hiring managers don't read each resume. They spend a few minutes scanning it first, which is why it's critical to make your most compelling information easy to find.
Don't write only in paragraph form or only in bulleted lists. Use both. Writing a short paragraph, or two, under each position followed by a few bulleted accomplishments make your resume attractive and easy to read. Be consistent, but spend more time on your most current employment than on your earlier jobs.
Don't focus on things that you don't want to do in your next position. Write about the things you WANT to do. For example, if you don't enjoy managing your company's social media, don't highlight that on your resume. If you do, potential employers will think that you will love to manage social media for them.
Don't have any misspellings, typos, grammatical errors or other mistakes on your resume. Don't just rely on spellchecker, which may not know you mean personnel not personal. Spend time carefully proofreading your resume. Take a break of at least a few hours. Then check it again before sending it out.
Don't use "vague" terms like "responsible for" and "duties included." Stay away from passive words as much as possible. Instead choose action words like: improved, implemented, spearheaded, led, designed, etc.
Don't include an "Objective Statement" at the top of your resume. Like most things, resumes change over the years, and the Objective Statement has been out for over 5 years. Instead include a Summary which is like a "career snapshot" just make sure you can support what you claim in the body of your resume.
Don't only include a job overview. Focus on your achievements. A potential employer doesn't want to know about every, single detail of your job. They want to know how you solved problem, the impact you had on your employer. Use words like improved, increased, saved, reduced, cut, grew, etc.
Don't be afraid to get help with your resume. It's not easy to write about yourself. Also, resume writing, like copy writing, is a particular type of writing. While hiring a skilled professional isn't inexpensive, it's an investment in your career. Find an experienced writer who you trust and feel comfortable with. Ask about his or her certification(s) and professional development.