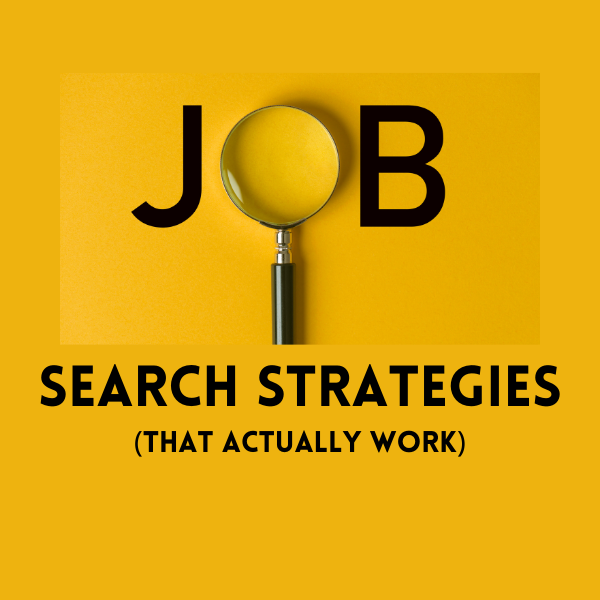 With Passive Jobseekers Actively Looking For New Opportunities, You Need A Plan
The Great Resignation and an improving economy, which has turned passive lookers into active jobseekers, have increased competition for open positions. That means, if you want to find a new job, you may have to work harder than you have in a decade.
Sitting at your computer responding to ads won't cut it. You need a multipronged job search plan.
These 7 job search strategies work if you work them.
#1 Make a list of target employers, companies where you would most like to work. See who you may be able to connect with at those businesses by sharing your list with friends, family, and former colleagues.
#2 Check the career sections of your target employers for open positions. According to Glassdoor for Employers, ads on job boards get an average of 250 applications, cited in Inc.  So it's likely you'll have less competition when applying directly through the company's website.
#3 Set up a process to track the positions you've applied for and the companies you've contacted. Doing this will help avoid confusion and embarrassment when someone from HR contacts you.
#4 Make sure your resume demonstrates value by highlighting your achievements. People in similar positions at similar companies do similar things. What sets you apart is what you have done to impact your employers positively.
#5 Use your LinkedIn profile to provide insight into who you are, not just what you do. The About section is a great place to talk about what drives or inspires you. Why did you go into your career in the first place? What about it brings you joy?
#6 Make sure job titles, dates of employment, etc. are constant on your resume and LinkedIn profile. Inconsistencies can raise red flags and make recruiters and employers wonder what else they will find.
#7 Get ready for interviews by preparing responses to common questions like "tell me about yourself." Remember, employers, want to know what makes you a great candidate for this position, not your life story. There's no reason to practice your responses word for word but have your talking points down cold.
Finally
Remember that job interviews should go both ways. While the first interview isn't the time to ask about vacation days, you should prepare thoughtful questions about the job and the company. Asking the right questions will help you decide if this is the right opportunity for you.