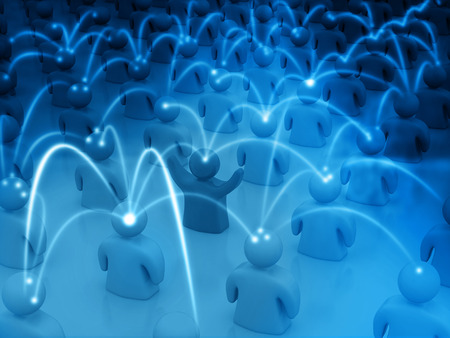 4 Ways To Increase Your LinkedIn Connections
LinkedIn connections are valuable for several reasons. Building your connections expands your network. Having a larger network means you have more 2nd degree connections which gives you the opportunity to view a lot more profiles.
And maybe more importantly, it allows a lot more people to view your profile as well.
For example, potential employers who might want to learn more about you.
Another reason to increase your number of connections is perception. If you work in sales, marketing, or public relations, for example, potential employers will be looking at the size of your network. If you have 154 connections on LinkedIn they may wonder how much of a network you actually have.
So how can you build your LinkedIn network?
#1 Fellow Alumni
Because you have common ground, fellow alumni are likely to connect with you. You can find former college and university classmates by searching "People who studied at ABC University" on LinkedIn. Attending alumni events are a great way to take those new connections to the next level.
#2 Former/Current Colleagues
Another way to boost your LinkedIn network is by connecting with previous colleagues. Search for "People who work at ABC Company" then filter through the company's list of employees to find former co-workers. Personalize your connection request by mentioning when you worked together.
#3 Open Networkers
Conduct a people search with the keywords "open networker" or "LION," these are LinkedIn Open Networkers who are eager to accept connection requests. These people often have large networks which will offer you many 2nd degree connections.
#4 LinkedIn Groups
Another way to meet people on LinkedIn is to join and participate in Groups. There are groups for jobseekers where you can find support and advice. There are many, likely hundreds, of industry groups. Joining groups and regularly participating in the conversations is a great way to make connections.
Having a robust, optimized LinkedIn profile is an essential tool in your job search. But, even the best profile needs constant work. You need to regularly post updates to keep your profile active. You need to continually build your connections.
LinkedIn is a tool. Like any tool it's only as effective as the person using it. Make sure you're using it to your best advantage.