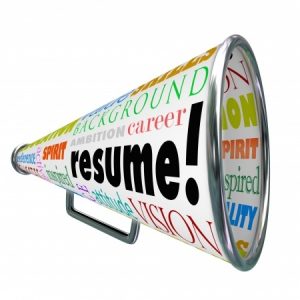 4 Ways To Transform Your Boring Resume
Most people think of their resumes as an employment record. A document that lists their positions, places of employment, and job duties.  That's a big mistake. They should be thinking of their resume as a marketing tool designed to sell the candidate to a potential employer.
If you're looking for a new job, you need to position your resume as a marketing piece designed to sell you (the product) to a potential employer (the buyer). A marketing tool l that clearly demonstrates what you have to offer, what you can do to help them solve their problems. That is was it takes to generate job interviews.
Transforming your resume means eliminating boring of descriptions of your daily responsibilities; infusing your resume with skills and accomplishments, and making it easy for your buyers to buy.
Have Complete Contact Information
As a recruiter, I often received resumes with either a phone number or an email address.  Recruiters are individuals which means some like to pick up the phone while others prefer to email. So make it easy for them to contact you whatever their preference by providing a phone number and email address.
If you're concerned about using your personal email address, create another just for your job search. Opt for something professional like your name or a variation of your name. Avoid cutesy email addresses like talktome@ or carguy@ for business usage.
Replace the Objective Statement
If you haven't already, it's time to replace that tired, outdated objective statement.  One of the hallmarks of the DIY resume is an objective statement that may read something like this:
Creative, self-starter, with excellent verbal and written communication skills seeking a challenging position in a team environment where I can grow and contribute. .
This is a problem for two reasons. First, it focuses on what the candidate wants instead of what the employer wants. Second, did you ever meet anyone who wasn't seeking a challenging opportunity where he could use his skills and experience? Someone who was seeking a boring, tedious job?
Instead craft a summary statement that conveys what you can do for the potential employer.
Create a Skills Summary
With the advent of Applicant Tracking Systems (ATS) the Key Word Summary has become a critical part of every resume. When you apply for a job online, most resumes are scanned and put into a database.
When recruiters and hiring managers are looking for candidates, they generally search using keywords associated with the open position. Just as with search engines having the right keywords in your resume can be the difference between coming in within the top ten and coming in at number 296.
At smaller companies without an ATS resumes may be reviewed by an admin in HR who is looking for keywords. If your key skills are buried in the body of your resume, there's a good chance they may be missed. So be sure to have a key word summary in the top third of the first page of your resume.
Focus on Accomplishments
Many resumes provide nothing more than the daily activities of the job. Job descriptions are full of statements like responsible for, and duties included.  Statements like this are not going to impress anyone. What employers are looking for are accomplishments. Things that you have done that have made money, saved money, saved time or helped the employer in some way.
Get started by thinking about things that weren't working when you started at your current employer. Were clients unhappy? Was revenue down? Was it a chaotic environment? What did you do to make things better?
Go through this process for your positions over the last ten years. Use the CAR approach — Challenge, Action, Result — to craft three to five accomplishments for each of your last few jobs. Use these on your resume to demonstrate your abilities.
Remember the tired recruiter or HR associate starring at a pile of resumes on a Friday afternoon is trying to find a few good candidates before the end of the day. Make sure you capture her attention with your skills and accomplishments. If you don't, you will probably end up in a database or worse in the circular file.
If you'd like to work with Annette Richmond, a certified resume writer, LinkedIn Profile writer, and career consultant, please schedule an introductory call to discuss your needs.   You will be able to access Annette's calendar to choose a day and time that works for you.