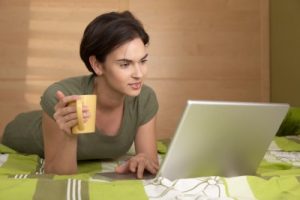 5 Great (But Not As Well Known) Sites For Job Seekers
Everyone knows the BIG, popular career sites like Monster, CareerBuilder, and Glassdoor. They all provide great information for job seekers. But, there are a many other albeit lesser known resources that can help you move your job search forward. Here are 5 of my favorites.
When I was working as a vocational counselor we had a copy of this in our office. That was in 1998. Now it's available for free online. OOH has information on 100's of careers: Accountants to Paramedics.
There are Summaries, which provide an overview, and more detailed information on job duties, education requirements . . . on all of them.
Bureau of Labor Statistics – Free
This is a great site for anyone transitioning from the military to a civilian career. The skills translator evaluates your skills based on your military job title, specialties and training.
Military.com also provides a list of civilian jobs that use skills similar to those used in your military job.
Military.com/Monster.com – Free
While this site is pretty well known, many candidates go into a job interview with no idea of what the salary should be. On Salary.com you can research salaries for your target position by title, geographical location, industry, etc.
Knowing the salary range for your target position is essential BEFORE you begin a job search
Salary.com – Free, but you can buy customized reports
I recently learned about this site which analyzes your photos. How it works. Members rank uploaded photos as: competent, likeable, and influential.
PhotoFeeler gives you the opportunity to test your photo before you use it professionally, i.e. on LinkedIn. Wouldn't you like to have an idea of what others think before you post?
PhotoFeeler – Uses credits, but you can vote on other photos to earn credits, so it's essentially free.
Your College/University Alumni Site
This is another great resource often untapped by job seekers. Many colleges and universities offer informative webinars; online communities; even local networking events. One of my alma mater's  hosts alumni events across the country, yours might too.
Alumni Association: facilitates alumni connections; career mentoring; job openings; etc.
University – Free for alumni