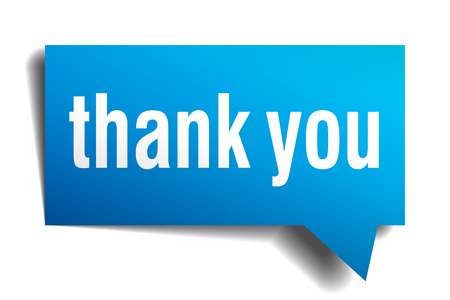 5 Ways To Be Remembered (In A Good Way)
In our competitive job market, many candidates are competing for each position. There is only one winner and there's no prize for second place.
Everyone looking for a job has heard that it's important to send a thank you note. But the percentage who follow through is small.
That means, sending a thank you note is a sure way to stand out in a positive way.
It's one of the quickest, and easiest, ways to get an employer's attention. To keep you top-of-mind once the interview is over.
Here are 5 ways to make sure you continue to be remembered in a good way.
#1 Act Fast
Send a thank you ASAP. Try to email a note as soon as you can. Have a thank you template that you can revise as needed depending on the specific job interview.  Unless your handwriting is illegible you might want to follow up with a handwritten note as well. When was the last time you received anything besides a business letter in the office mail?
#2 Add Anything Forgotten
Wherever you are in your career, Interviews are nerve racking.  When put on the spot, we sometimes forget to talk about our most important achievements. Post interview is an opportunity to bring up anything you didn't mention during the interview. It's another chance to highlight any accomplishments that are relevant to the job at hand.
#3 Focus On Contributing
Now that you've had some time to digest what the employer needs, tell him or her how you can contribute. Just like in school, many businesses have extracurricular activities. Perhaps you can help with the company mentor program, write for the newsletter, or help organize the charity 5K. While your love of salsa dancing probably will not be relevant, your service on a nonprofit board might me.
#4 Sell YOU
Tell them why they should hire you. Now is your chance to elaborate on the projects, challenges, and/or difficulties you discussed during the interview. Use a thank you note to explain how you can solve a specific problem or give them a preview of your 90-day plan or whatever will make them consider you an asset they can't pass up. This shows initiative as well as interest.
#5 Thank Everyone
Send notes to each interviewer. When interviews go well, candidates are often taken to meet other people at the company. Get business cards from each person so you will have the correct spelling of their names and their contact information. Most people sent a note only to the head honcho, remembering everyone really sets you apart. Just make sure you tailor your notes in case they are shared.
Sending a thank you note is one of the most overlooked parts of the interview process. Many people think that saying thanks at the end of the interview is enough. Maybe it is. But, in our competitive job market you need to be more than "good enough."
Make the most of every opportunity to market yourself. A well-written thank you note just might make the difference between a "thanks for coming in" and "when can you start?"
Read this to learn how to write a Thank You note.