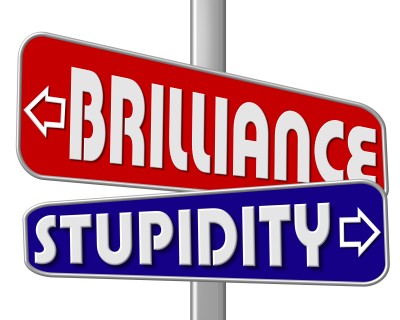 How To Avoid Being Considered The Lazy Candidate
When I was recruiting, I always asked potential candidates if they were familiar with the company during my screening call.
The smart ones said, yes and went on to tell me what they knew.
The lazy ones said no.
Not a good sign.
When you're competing for a job, one of the things many employers will ask is "why do you want to work here?"
If you don't know anything about the company what can you say?
One of the keys to being successful during job interviews is to research companies in advance and prepare a few responses to questions like "what do you know about us?" and "how did you find this job?" and, the inevitable, "why do you want to work here?"
Imagine you're interviewing with Amazon.
Since the company is a household name and you've probably shopped with them often, you might think you know a lot about the company. You might not bother to do your research.
Here's why that would be a mistake on your part.
After spending 10 minutes online I found a several new initiatives and a relatively new offering for Prime members.
Amazon Key is a new service that lets couriers unlock your front door – When a courier arrives with a package for in-home delivery, they scan the barcode, sending a request to Amazon's cloud. If everything checks out, the cloud grants permission by sending a message back to the camera, which starts recording. The courier then gets a prompt on their app, swipes the screen, and voilà, your door unlocks. They drop off the package, relock the door with another swipe, and are on their way. The customer will get a notification that their delivery has arrived, along with a short video showing the drop-off to confirm everything was done properly.
With a little more research, I found that it is available to Prime members (that's me) starting at $249.99
Why Amazon Bought Whole Foods – The e-commerce giant has been expanding into groceries and physical locations, including bookstores, ironically working itself back into the brick-and-mortar business that it's also disrupting. Whole Foods, meanwhile, offers the biggest name in yuppie groceries and a fleet of urban locations, which can double as Amazon warehouses
Amazon Has Considered Buying some toys 'R' Us Stores – The online giant isn't interested in maintaining the Toys "R" Us brand but has considered using the soon-to-be-vacant spaces for its own purposes, said the people, who asked not to be identified because the talks are private.
Such a move would let Amazon quickly expand its brick-and-mortar presence, coming on the heels of buying Whole Foods Market Inc. and its more than 450 locations last year. The Seattle-based company also has opened its own line of bookstores and a convenience-store concept.
Beyond Google
Of course, a Google search may not turn up as much about your target employers, but there are lots of other places to look as well.
Hoovers.com
Hoovers provided information on sales, sales growth, number of employees, etc. It also told me amazon's top 3 competitors: Walmart, Google LLC, and Alibada Group Services Limited, which is a group of e-commerce websites in Asia.
Business.com
Business.com provided numerous articles including: Amazon Business: What It Can Do for Your Company. An interesting article on small business benefits.
LinkedIn
On Amazon's company page I found a Functional Distribution chart showing growth in various functions, operations, engineering, sales, etc., over the last 6 months and 1 year. There also was a graph of new hires over the last 2 years.
Competition is tough. Make time to research each company before your interview. You'll get farther wowing them with your smarts than shocking them with your ignorance.