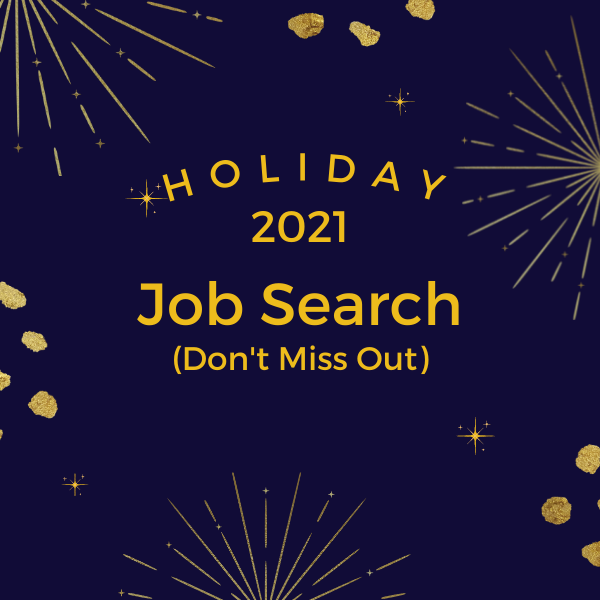 The Biggest Holiday Job Search Myth
Despite our seemingly 24/7 business culture, most job seekers think you can't find a job during the holiday season. Even looking for work from Thanksgiving to January 1st is widely considered a waste of time.
This is a big holiday myth.
HUGE.
I say that from personal experience.
In 2006, when I was still working in corporate, my phone rang just as I arrived home from our company's holiday party. Although I had applied for a few positions, I was shocked to find that someone from HR at one of them was calling to conduct a screening interview.
The conversation went well and a few days later someone else called to set up a face-to-face interview with the hiring manager. The interview was scheduled during the week between Christmas and New Year's.
I got the job and started the 2nd week in January.
Before we were connected 24/7, the holiday season was not a great time to look for a new job. But, times have changed.
With the economy picking up the holiday season is a great time to look for a job this year.
More Relaxed Networking
During the holidays, networking events are less formal. While numerous events remain virtual this year, that shouldn't discourage you. Many organizations use platforms, Zoom for example, that have a "speed networking" component which makes it easier to meet, and potentially connect, new people. If you haven't been to a networking event this year, this is a great time to start.
Hidden Networking Opportunities
You may not be going to any big house parties this year. But virtual get togethers, using Zoom, GoToMeeting, and other platforms, with friends, collage alumni, and occupationally colleagues, are still going fairly strong. Informal gatherings where you meet people outside of your circle can be amazing networking opportunities.
Less Competition
Since many people still think looking for work right now is a waste of time, you have less competition. But recruiters and hiring managers are still searching for candidates. Even if they are taking days off, or even a vacation, in today's 24/7 world of work people are rarely disconnected from the office. Not even during the holidays.
Nothing is a Sure Thing
Don't take anything for granted. Even though the interviews went well, and the employer said they're just waiting until after the holidays to move forward don't stop looking. Never think you have the job until you have a written, job offer, in, your, hand.
Things happen.  You may be the one in the top two who doesn't get the job.  Someone from another office may decide to relocate and "your" job may go to them. That happened to my husband.
When I was a recruiter, one of my candidates was asked to travel to the company headquarters for a final meeting. Our firm had worked with the employer before and knew it was just a formality. My candidate was excited. So was I. Just as they were making travel arrangements, the company decided to pull the job.
During the holidays, monitor your target employers for new job listings. Keep those employers in mind while attending industry events and holiday parties. You never know who you'll meet that can help you network into one of your target companies.
Despite all the temptations to relax and enjoy the season, it's a bad idea to put your job search on hold until January. Keep a few business cards tucked in your wallet in case you run into an old friend while out holiday shopping.
Enjoy this year's virtual gatherings with family and friends. If your company's having a virtual holiday party, go. Remember savvy job seekers don't take off too much time. The fact that most people believe the myth that you can't find a job during the holiday season tips the scale for people like you who don't.