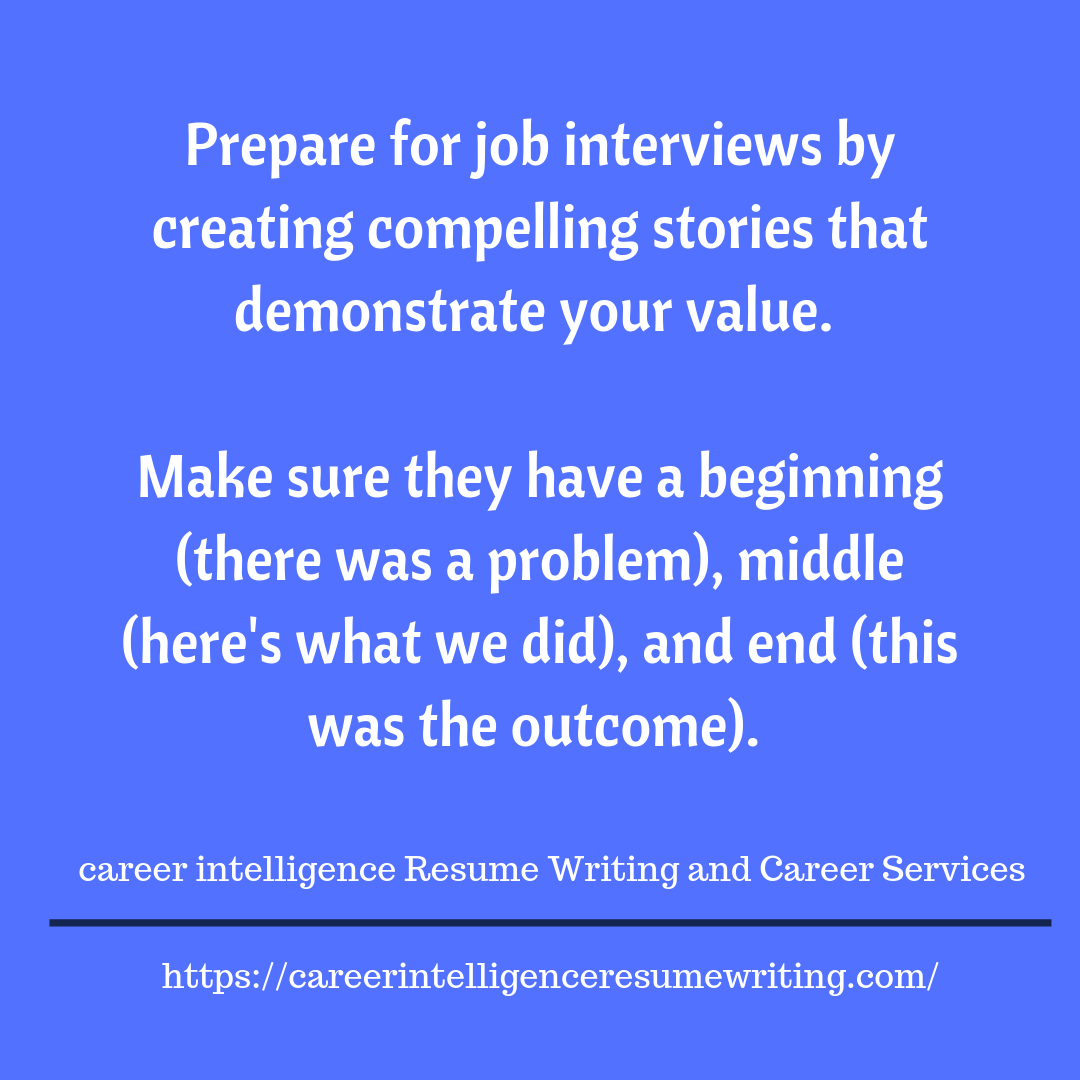 Boost Your Interview Results By Demonstrating Your Value
Most of the resumes I see focus on what people do on a daily basis. The results is a boring list of duties and responsibilities that's unlikely to inspire anyone to call them. .
Employers want to know what you can do for them. The best way to show your value is to focus on what you've done for your current and previous employer. They want to know about the positive impact you've made 
The same is true for interviews. Employers don't want to hear about your duties and responsibilities, what you do every day. They want to hear about your achievements.
Maybe you didn't directly generate revenue, but maybe you saved the account by providing extra service. Perhaps you redesigned a process so it takes 2 days a month instead of 5 freeing staff to take on other duties. Maybe you leveraged your business relationships to build a promising pipeline.  

Prepare for your interviews with stories that illustrate your value. Like all stories, there should be a beginning, a middle, and an end. 
Begin with the challenge you faced (it may have been there when you were hired or come up during your tenure). Might be anything from low morale to the loss of the company's largest client. 
Next, explain what you did to solve the address the issue, solve the problem, improve the situation, etc. If you worked as part of a team make sure you highlight what you specifically brought to the table. That might be providing special knowledge or building consensus between disparate parties or whatever. 
Finish with the result. Improved employee retention, increased customer satisfaction, amount of time saved, etc. Adding metrics like $$$ made, % customer satisfaction improved, % time saved, etc. the better. .
Don't waste time during your job interview talking about how you spend your day. Wow the employer with the impact you've made.