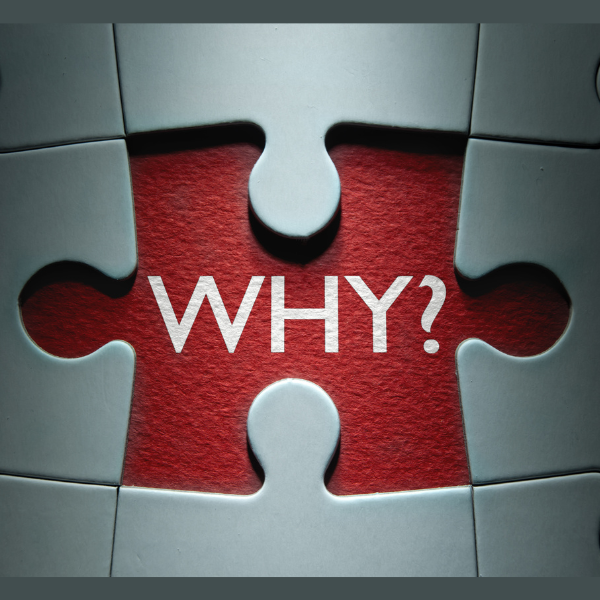 Can You Answer This Key Question?
Some people go into interviews and wing it. Others prepare ahead of time. Usually this includes researching the company and planning responses for commonly asked interview questions.
Questions like "what is your management style?" and "where do you see yourself in 5 years?"
But, there's one key question they often don't prepare to answer.
"Why do you want to work here?"
When I was recruiting, I always asked candidates if they knew anything about the company. The smart ones would tell me a few things they learned while researching the company. Things they liked, that made them want to work there.
The unprepared would say "no" and leave it at that.
While I was always unhappy when candidates admitted they knew nothing, or very little, about the company, if they were otherwise qualified I would pass them on to the hiring manager.
When candidates did express a strong interest in the company, I would include that in my written summary and recommendation to the hiring manager too.
But I wasn't making the hiring decision.
You may get through the recruiter without doing any research, but when the hiring manager asks "why do you want to work here?" you need to have an answer.
And, not that it sounds like a great opportunity for you.
To help your chance of making it to the next level, make sure you do some advance research.
Company Website
Always take some time to investigate the company website. Go beyond the Careers section and read the About Us. Look for the company's Mission Statement.
Read the bios of anyone you might be interviewing with including HR, people you'd be working with, and the person you'd be reporting to if hired. Today many company sites have photos and bios of almost everyone on staff.
The company site should give you a feel for the company culture. What are they talking about? Do they provide information on career paths? Are there videos of staff talking about their experiences? Or is the site more impersonal?
Social Media
One of the best ways to learn about a company is to follow them on social media. Where do they have a presence? What do they post?
By following companies on social media, you may learn about upcoming product launches or business initiatives. You will also get some insight into the company culture.
Several social media platforms, like LinkedIn, Twitter, and Facebook, give you the opportunity to engage with recruiters and other employees who might provide additional information and, perhaps, even help your cause.
LinkedIn Profiles
Once you know who the key players are, particularly those you might be working with or reporting to, research them on LinkedIn.
Read their profiles and review their activity. What type of content do they like and/or share? Have they written any articles on LinkedIn?
A person's About section, if well written, will give you insight into who they are. You may learn why they choose their career or what they love about their job.
If they have published articles read a few of their posts. Review the articles and information they share in status updates and in groups.
Search Engines
Don't forget to Google the business and those you may be meeting during the interview process. You may learn about current business challenges, new product launched, recent changes in leadership, etc.
Monitor your target employers by setting up Google alerts. Simply go to google.com/alerts to and create an alert. Best of all, it's free.
Developing Your Response
Conducting advanced research will give you a distinct advantage over lazy candidates who wing it. First, it should provide a few talking points you can use during the interview process.
Second, it can help you prepare to answer "Why do you want to work here?"
Maybe the company's mission aligns with your personal values. Perhaps they are innovators in their field. Possibly the person you'll be working for inspires you.
You may find some common ground by checking where they went to school and where they volunteer. Maybe you went to the same college or support the same cause?
As someone who supports dog rescue, with my time and pocketbook, I always feel a kinship with others who share my passion.
Making a connection like this with a future colleague or boss can help push your candidacy forward.
The best bet is to research each company before you apply for a position. (You may find the culture isn't a good fit for you.) It's essential to research a company before a job interview.
When a potential employer asks "why do you want to work here?" you need to have a thoughtful, compelling, and hopefully, honest answer.