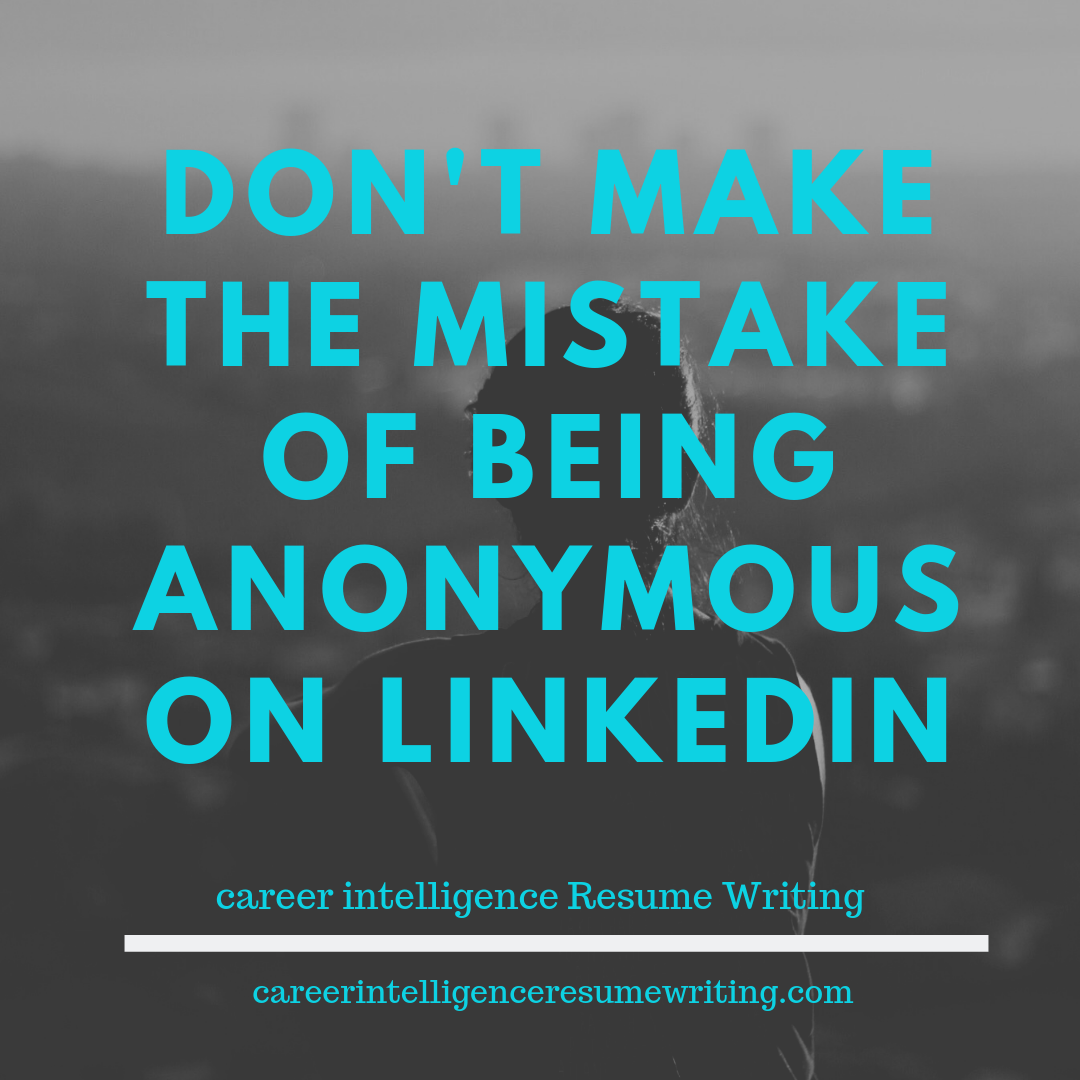 Don't Make The Mistake Of Being Anonymous On LinkedIn
If you're actively looking for a job or just open to opportunities you need to be on LinkedIn. You need an optimized LinkedIn profile that tells your career story. And you need to make it easy for recruiters and hiring managers to find you.
Like it or not, your LinkedIn profile needs more than compelling content. Despite being primarily a business site, it's still considered social media. Which means a head shot is essential.
As a former recruiter, I know that profiles without head shots raise red flags. People wonder what you are hiding.
Some people don't include a photo because they are afraid of discrimination. They're afraid they'll be seen as too young or too old or too whatever. And the truth is they might be.
However, the advantages of having a head shot far out weights any potential disadvantages.
While a professional photo is nice to have. A clear photo of you in business attire, preferably smiling, taken with a smart phone works too.
And while you're at it, replace LinkedIn's default blue background too. In today's competitive market generic is not the image you want to project.