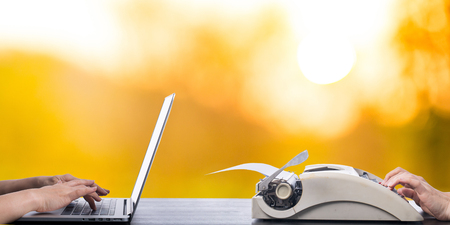 Employment History vs. Modern Executive Resume
If you want to get an employer's attention, don't send them an employment history. Send them a results-driven, easy-to-scan executive resume.
While many people think they are one and the same.
They're not.
The reaction they get from employers isn't the same either.
Here are a few reasons why.
Old-School Executive Resume (Employment History)
Generic Summary statement
Job History – Names of companies and dates of employment
Information about duties and responsibilities for each position. Sometimes formatted as a long list of bullets.
Plain format in black and white
Runs 3, sometimes 4 pages in length
Worst Offences – Times New Roman font, Objective Statement, Education listed at the top (unless the degree is new)
Modern Executive Resume
Summary that serves as a career snapshot, demonstrates key abilities, differentiates candidate
Representation of core skills
Professional History – Names of companies and dates of employment
Information about overall scope of the job, followed by bullets demonstrating impact on the employer, differentiates candidate.
Story behind accomplishments
Engaging, easy-to-scan format, tastefully infused with color
Contemporary Sans Serif fonts
Runs 2 value-packed pages
If you want recruiters and employers to contact you, show them what you can offer. Demonstrate your value. Convey what makes you different from the other 50 resumes on their desk.
You wouldn't interview in the suit you bought 10 years ago, why would you use the same executive resume?
Other posts you may find helpful
Most Popular "How To" Executive Resume Writing Questions
The right executive resume writing service can cut your job search time.
How do I choose the best executive resume writer?