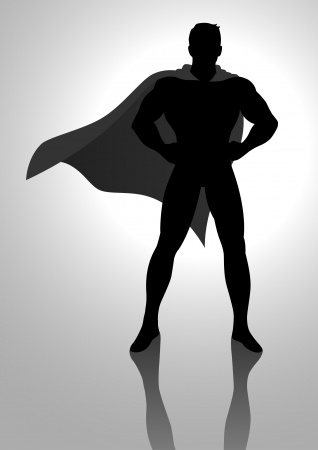 Fastest (And Easiest) Way To Boost Your Confidence
One thing that can change your career, even your life is to always be open to new ideas. But, that's not exactly what this post is about. If you're a Grey's Anatomy fan you already know this secret, if you're not here goes.
A couple of years ago, I was watching Grey's Anatomy, the episode was the climax of a protracted storyline about a gifted surgeon with a massive brain tumor. Despite many other surgeons saying the tumor was inoperable, chief neurosurgeon Amelia Shepard, not to be confused with her brother McDreamy, has determined that she can take on the job.
Right before the surgery, Shepard's intern finds her standing in the Superhero pose. Head high. Chest out. Hands at her waist. Just like Superman. Amelia explains that standing like that gives her confidence and the scene ends with the two of them standing side-by-side looking like they can take on the world.
Well, that's fine for TV but does it work in the real world?
The answer is yes.
Turns out the Superhero pose actually does enhance your confidence. The power of power poses (pun intended) was reported in Psychology Today. Three researchers—Dana Carney, Amy Cuddy, and Andy Yap—found that when people posed in "high power" poses they adopted the typical behavioral pattern that was associated with the pose. Standing in a Superhero-type pose for just two minutes made people feel more powerful and behave that way too. Pretty cool.
In her TED Talk, Dana Caney of Berkley discusses the impact of nonverbal communication. It seems that our body language not only affects how others see us others, it affects how we see ourselves as well. So if we sit small, hunched over our smartphones for example, we feel small. But, if we change our body we can change how we feel.
Caney explains that holding power poses changes us physically and psychologically.  After holding power poses for two minutes study participants showed increased levels of testosterone, the dominant hormone, and decreased levels of cortisol, a hormone related to stress. Confidence up. Stress down.
So the next time you need a little confidence, whether you're getting ready for a job interview or preparing to walk in and ask your boss for a raise, spend a few minutes standing like a Superhero.
Remember: two minutes is all it takes. Just two minutes of standing like Superman can reduce your stress levels and give your confidence a needed boost. Isn't that worth a minute or two of your time?