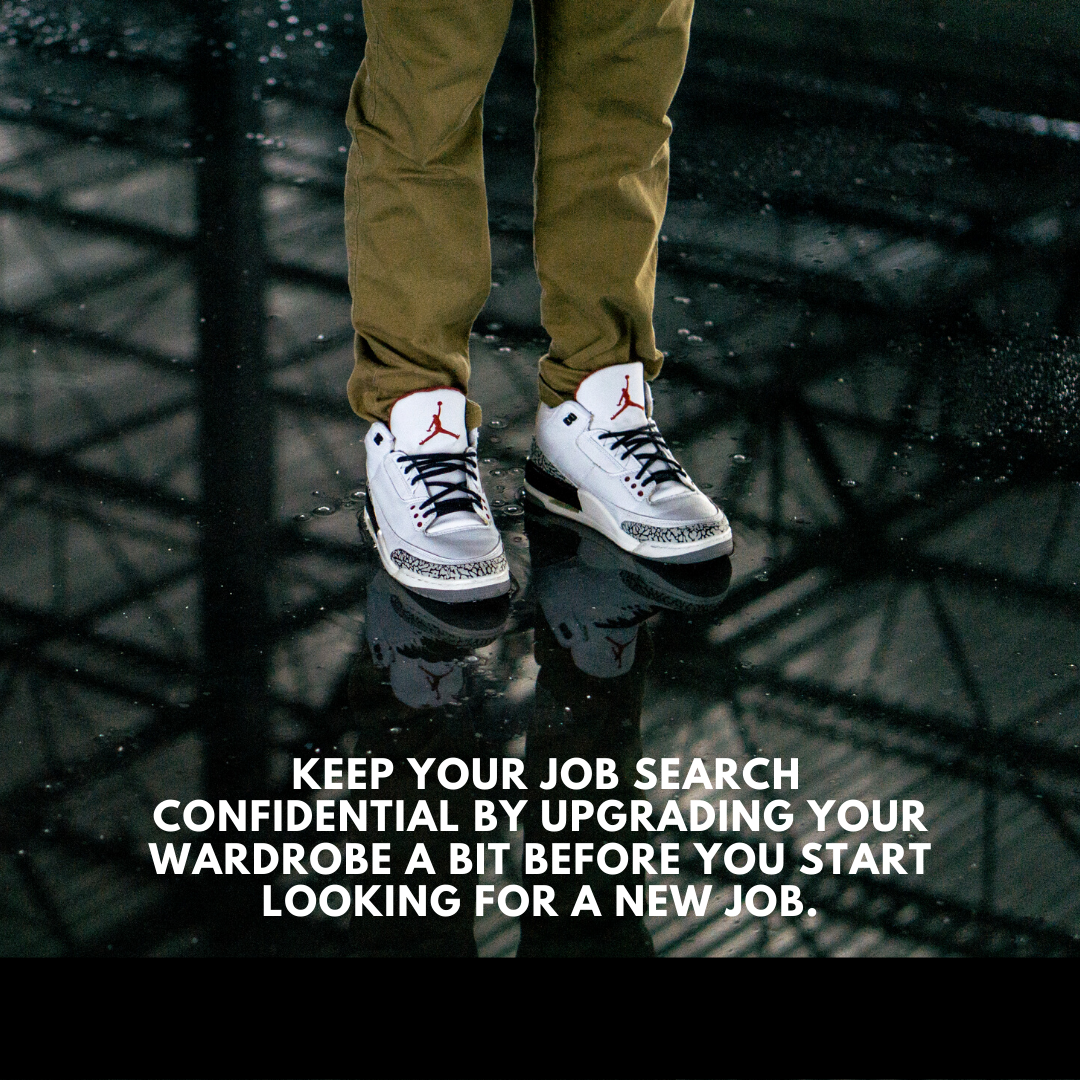 How To Keep Your Job Search Confidential
Being employed does make you more appealing to employers. But it has a different set of challenges. Sneaking out of the office for interviews can be tricky. Other things, like being dressed appropriately, just take a little planning.
If you work a casual office wearing an "interview outfit" will likely be a red flag. Just as when someone comes into a casual environment for a job interview they stand out like a bikini at a funeral.
When you suddenly show up to work in dress slacks and a jacket instead of a t-shirt and jeans people will notice.
One of the keys to keeping your job search confidential is to begin upgrading your wardrobe BEFORE you start looking for a new job.
* Substitute a nice pair of slacks for jeans one or two days a week.
* Start wearing a jacket now and then. Leave it over the back of your chair.
* Insert some collared shirts or blouses into your weekly rotation.
* Try a casual skirt instead of slacks a few times a month.
* Forgo your favorite sneakers for something more substantial occasionally.
Gradually taking your wardrobe up a notch or two well before you start looking will help avoid suspicion when you do begin interviewing for a new job.