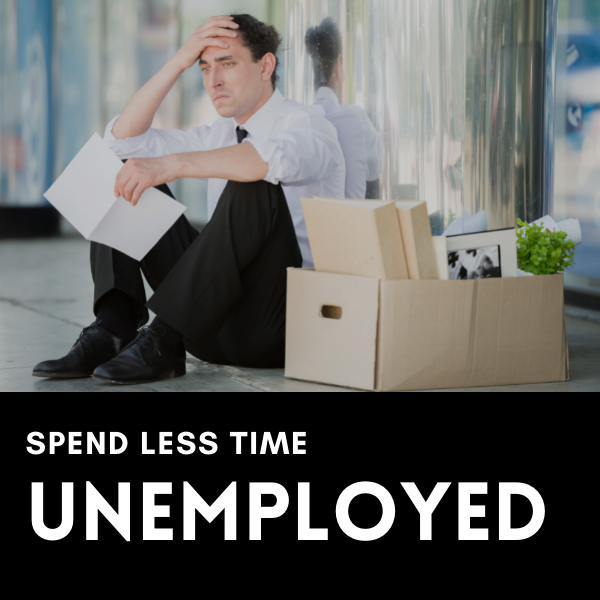 How To Spend Less Time Unemployed After Unexpected Job Loss
You never know when you'll find yourself unexpectedly out of work. It's happened to me more than once.
I had a variety of full-time jobs while earning my BA. I'll never forget the day I lost the job that paid all my bills, including rent. Since I was the company's bookkeeper, I knew the business was struggling.,
But when they gathered the staff and told us they were closing the next day, I was stunned. Each of us would receive a few days of pay.
I quickly landed a restaurant gig, but other employees, some married with kids, weren't so lucky.
The average severance is 1 or 2 weeks for each year worked. If you've been there for 5 years that's 5 to 10 weeks.
In September, however, 34.5% of the unemployed had been out of work for 27 weeks or more, according to the Bureau of Labor Statistics Employment Situation.
While you can't predict the future, you can take steps to shorten your job search if you do find yourself suddenly unemployed.
Always Be Networking
Don't wait until you find yourself unemployed to build your network. While many industry events are still online, some are starting to hold in-person meetings.  Whether you meet people virtually or at a conference, make sure to follow up with them.
Connect on LinkedIn. Schedule a call or a virtual coffee to get to know them better.
Build Recruiter Relationships
Develop relationships with recruiters while you're employed. If you're contacted about an opportunity that's not a good fit (or you're not looking), try to refer someone else who might be interested.
If you do find yourself out of work, don't discount the value of job seeker groups. They are a great place to exchange job leads.
Help People Help You
Since I work in the career field, I often have friends and family ask me to "keep my eyes open for them" when looking for a new job. What does that even mean?
Help family, friends, and colleagues help you when you're looking by replacing vague statements like "keep your eyes open for me" with "I'm looking for a position as director of marketing with a midsized firm."
The days of job security are gone. Everyone needs to take responsibility for their career.  Part of that is being as prepared as you can for sudden unemployment.