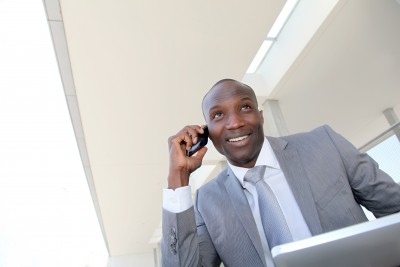 How To Write A Resume That Generates Calls
There are a several elements that make one resume more effective than another. First, a resume needs to grab the reader's attention. It needs to present what the candidate has to offer right up front. It also needs to sell the candidate to the recruiter and hiring manager.
A 2012 study done by TheLadders found that you need to get a recruiters attention fast. The results of their eye-scanning study showed that recruiters made a yes or no decision in less than 6 seconds.
As a former recruiter, that seems a bit fast. The recruiters I know take their time reading and evaluating a candidate's resume. But in a world where their job is to fill positions they don't have all day either.
When it comes to garnering interest, a well-formatted document will only get you so far. You need to provide information on what you have to offer a potential employer in the top-third of your resume. You can do this with a brief summary and skills section.
However, the most effective way to generate calls is to have an achievement-based resume. A resume that shows, not tells recruiters and potential employers what you can do. They don't want to hear that you are a strategic thinker; they want to see an example of a time you used strategic thinking to get something done.
Most professional resume writers use the CAR approach to help their clients uncover their achievements. That translates to Challenge, Action, Result.
Begin this process by thinking about your last few positions. What were things like when you first started? What problems surfaced while you were there? What obstacles were in your way? You may have run into outdated systems, a department in chaos, high turnover, poor sales, etc. These are your challenges.
Next, think about how you overcame these challenges. What did you do to turn things around or generate sales or increase morale? These are your actions. When you're working as part of a team you need to think about things a little differently.
It's important to give the team credit for a team win. But, you also need to consider your part in the team's success. Think about your contributions. Maybe you brought some particular knowledge or kept everyone on track? Maybe you interfaced with the client? These are things you need to include on your resume.
Finally, think about the results. Try to quantify the outcome in terms of numbers dollars, percentages, etc. While most people think this means making or saving money, there are other ways to make an impact. Maybe you streamlined the payroll process so instead of taking the payroll clerk 3 days a week it took only 2. This gave him 1 extra day a week, 4 extra days per month to perform other duties.
Writing a resume isn't easy, even for a professional resume writer. Remember, your resume should be a marketing tool designed to sell you (the product) to a potential employer (the buyer). It should not be simply a record of your past employment.
Use the CAR approach—Challenge, Action, Result— to unearth your achievements. Dig deep. Don't rush. This process will take a lot more time, but results will be well worth it.
After you've completed your resume review each item you've identified with a "so what?" attitude. What difference did you make? What impact did your actions have on your employer? (Click here to learn how.)
Employers are looking for people to come in and solve their problems. They want to know "What's in it for me?" A resume that demonstrates your value is the one that will get results.
If you'd like to work with Annette Richmond, a certified resume writer, LinkedIn Profile writer, and career consultant, please schedule an introductory call to discuss your needs.   You will be able to access Annette's calendar to choose a day and time that works for you.