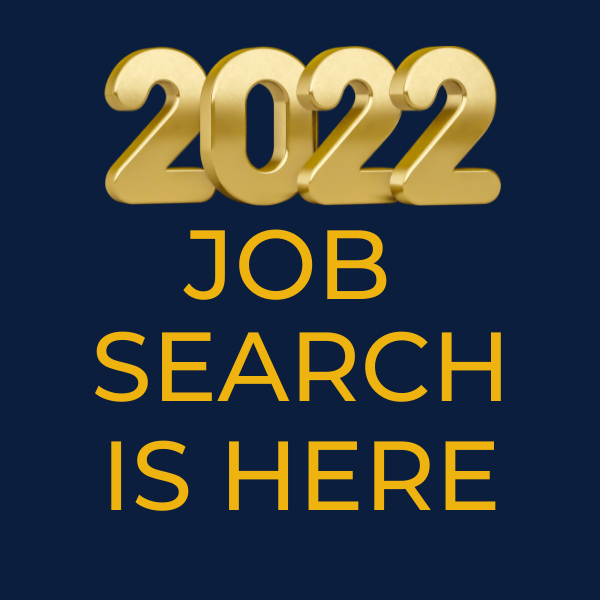 Increase Your Odds Of Achieving Job Search Success In 2022
Welcome to 2022
Yes, the last two years have been challenging to say the least. But the job market improved in 2021, and 2022 is expected to be even better.
Now that the holidays are behind us, it's time to kick start your 2022 job search.
Not tomorrow.
TODAY!
Get Your Resume Recruiter Ready
Yes, the economy has made a comeback. There are more jobs out there. That's great news if you're looking for a job.
The bad news is people who have been hunkering down, staying in jobs they didn't like for the past 2 years are now actively looking. So, the pool of candidates is more significant.
Make sure your resume is recruiter and employer ready. That means creating a resume that highlights your achievements.
People in similar positions do similar things. The only way to motivate recruiters and employers to contact you is by demonstrating what you can do for the employer.
Some examples are:
🔹 Costs cut
🔹 Revenue generated
🔹 Clients gained or retained
🔹 Time saved
🔹 Employee turnover reduced
🔹 Productivity improved
Results provided in metrics and how you achieved them will set you apart.
Create A Compelling LinkedIn Profile
If you haven't already, complete your LinkedIn profile. Write that About section that you've been meaning to get to for the last year. Upload a background photo and a new profile photo if your headshot is old.
Write your About section in the 1st person. Use the About section to provide some insight into who you are and show some personality.
🔹 What made you go into this career?
🔹 Why do you do what you do?
🔹 What makes you proud?
Create a custom image for your background photo. Canva, which many career professionals use, is extremely user-friendly.
Don't rely on what your friends and family think of your headshot photo. Run your photo through Photofeeler to find out what impression it makes on strangers. That's who you need to impress.
(I'm not affiliated with Canva or Photofeeler, but I use them myself as well as recommend them.)
Increase Your Odds Of Success
Create a list of target employers. Regularly review the career sections of their websites. Unless open positions are confidential, typically, when someone doesn't know they're leaving, companies post jobs on their sites.
Develop a list of recruiters too. Just remember that recruiters work for the employer, not you. Whether corporate or contingency, they have been hired to fill open positions, not to find a job for you.
Decide on your target salary. It's illegal in many states to ask about your current salary. However, you can be asked about your salary expectations. (HRDIVE keeps a running list of states with salary bans.)
Research the salary range for your target position keeping in mind that where you fall into that range depends on how many of the job requirements you meet. A candidate in a different industry, for example, will likely be offered less than one in the same industry. Studies show that the majority of recruiters and employers expect candidates to negotiate, and many are willing to higher, so be prepared to negotiate your starting salary.
Tap your network. Make sure everyone in your extended circle – friends, family, former colleagues, former bosses, acquaintances, alumni, etc. – knows you're looking and your target position. Help them help you by replacing "keep your eyes open" with I'm looking for a position as marketing director for a nonprofit.
Like most things, you'll have more success with your job search if you prepare in advance. Craft a compelling resume and LinkedIn profile. Get ready to answer the salary question. And enlist your friends and family; they are most likely to lend a helping hand.
(For my FREE customizable job search plan, click here.)
(If you're on a budget, check out my resume writing guide, strategy worksheet, and 8 customizable resume templates, click here.)