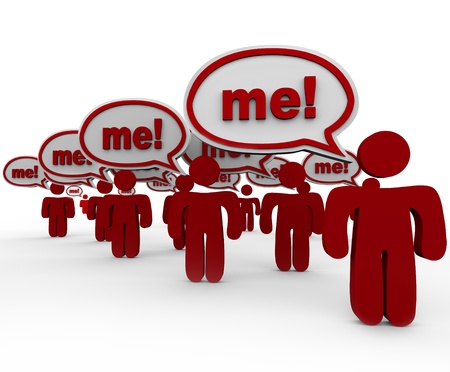 Make It Easy For Recruiters To Say Yes To You
Most recruiters and hiring managers are sourcing candidates on social media, particularly LinkedIn.  Which is great news if you have a robust, optimized LinkedIn profile.
As a recruiter I spent hours on LinkedIn sourcing candidates, often scrolling through 500+ possible matches. Some were easily eliminated due to a missing or inappropriate photo. My all-time favorite being the woman wearing a wedding gown, veil and all.
Potential candidates fell into 2 categories:1) Yes, contact them immediately and 2) they might be a possibility. The one thing that consistently moved candidates from maybe to yes was if it was easy to contact them.
The point is, don't make the mistake thinking if recruiters want to contact you they will track you down or use an InMail. Unless they think you are a perfect candidate, they may not. You can increase your odds by making it easy for them by including contact information on your LinkedIn profile.
A few years ago, the most common place to put an email and phone number was LinkedIn's Advice for Contacting section. However, this section is no longer available on LinkedIn's newer user interface. Today, your best option is to put your email address in the Summary section.
If you're conducting a confidential job search, include an innocuous statement like "always interested in connecting with like-minded people or clients and colleagues or making new connections" along with your email address. Whatever you choose to write make sure it doesn't scream "I'm looking for a new job" in case your boss decides to read it.
If you're concerned about sharing your personal email address set up an email account specifically for your LinkedIn profile. Email addresses like carguy@ or talktome@ are not appropriate for your job search. Instead choose something simple like your name or a variation of your name.
Avoid using @aol or @yahoo email addresses which can make you look like you're stuck in the last century. Keep those old email addresses to use with family and friends but opt for something more current like an @gmail address for your job search.
Remember: LinkedIn is like Google for people. Just as with a website, having a complete, optimized LinkedIn profile will help you come up higher in a recruiter's search. Just don't play hard to get. Make it easy for them to contact you by including your contact information in your LinkedIn Summary.