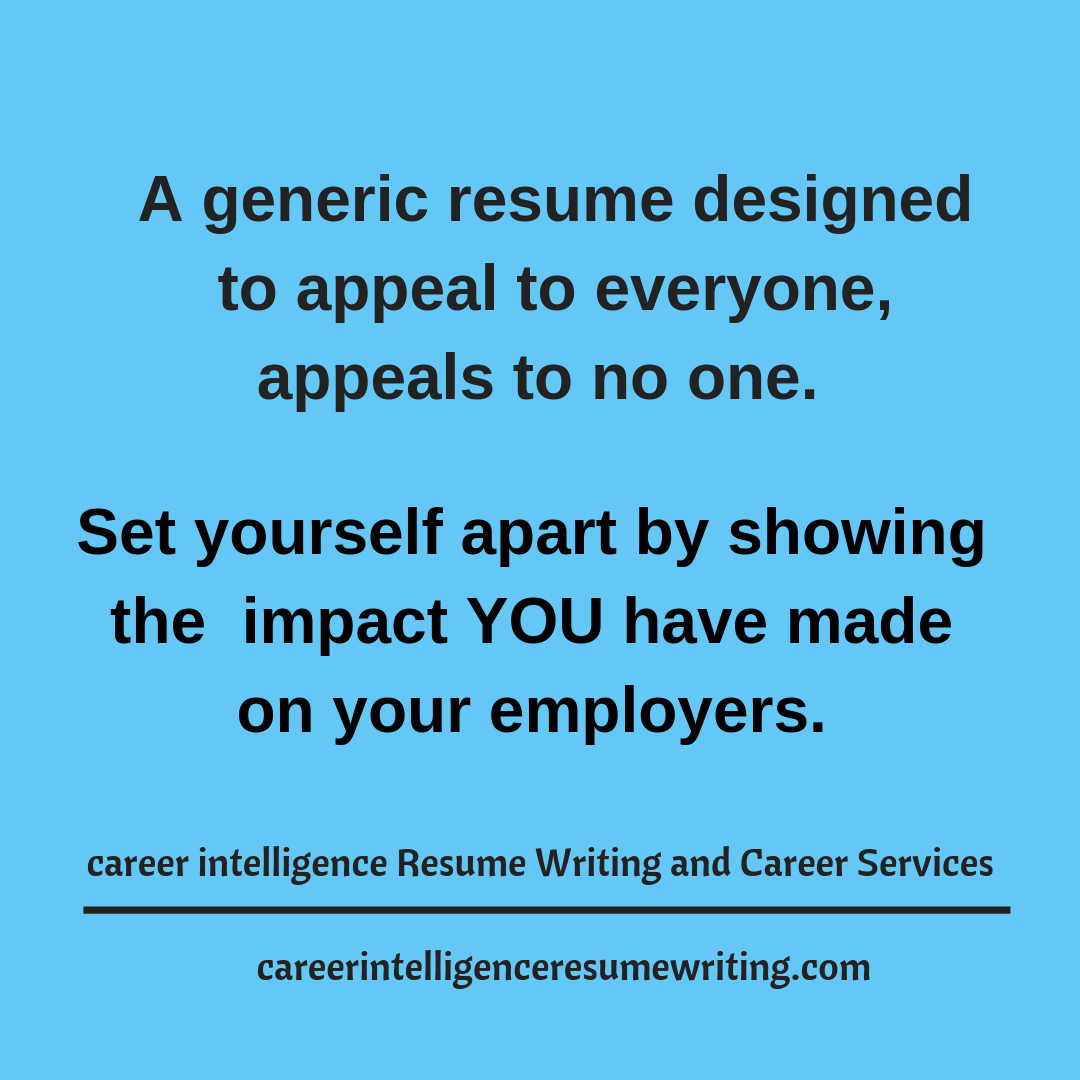 Make Sure Your Executive Resume Demonstrates Your Value
If you're writing your own executive resume, it can be tempting to include everything you've done over the last 20 years. Or longer. A long, boring, job history is the perfect way to make sure no one contacts you.
If you want to get the attention of recruiters and hiring managers, it's essential to demonstrate YOUR value.
Immediately.
Highlight your achievements. Recruiters and hiring managers want to know about the impact you've had on your employers. They want to see times you've saved time, improved productivity, cut costs, generated revenue, etc. Present your resume in a modern, easy-to-scan format. Focus on positions that are relevant to employers.
#1 Listing your responsibilities doesn't impress anyone because people in similar positions do similar things. Highlighting your achievements, the impact you've made is the best way to set yourself apart from your competition.
#2 A snazzy format can't overcome boring, task-based content. But assuming the content is strong, a clean, modern format that's easy to scan can both get readers to actually read your resume AND will enhance your brand.
#3 Focus on the last 10 to 15 years of your career. While you may think that providing details on a position 5 jobs and 20 years ago is critically important, recruiters and employers won't. A better way to present earlier positions is an Earlier Career section with title and company only. No dates.
If you feel the urge to write lengthy resume that catalogs every position you've held over the last 20+ years, resist. A generic resume designed to appeal to everyone appeals to no one.
Want to learn more? Here are Top Ten Resume Don'ts.