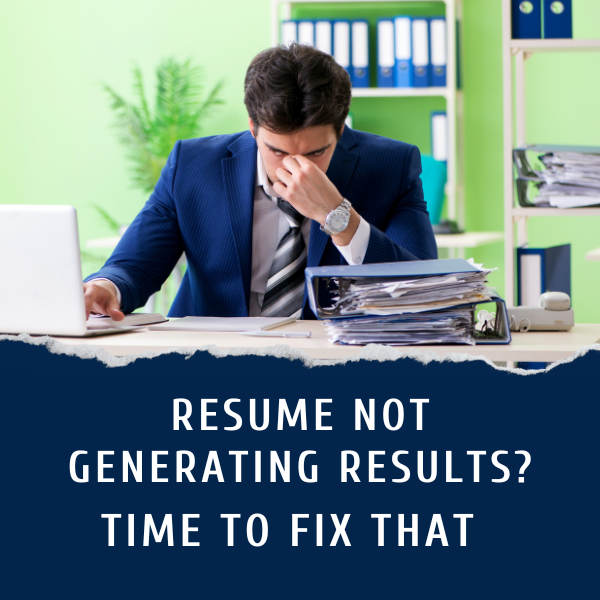 Resume Not Getting Results? Time To Turn Your Boring Employment History Into A Marketing Tool
Do you send your resume out just hoping for the best?
Do you share it with friends with the caveat that you just threw it together?
I've looked at thousands of resumes. Many potential clients I talk to today think their resume is "not too bad, probably needs a little tweaking."
When I look at their resume from the perspective of a personal brand strategist and former recruiter, I see a resume that's rubbish.
Long boring lists of duties and responsibilities, highlighted as achievements.
✔️ Developed and managed marketing campaigns for key clients . . .
✔️ Managed organizational functions for the largest global . . .
✔️ Worked closely with leadership on corporate communications . . .
Time to change that.
Achievements Set You Apart
Most people in similar positions do similar things. So if you're VP of Marketing for Nike, you're doing the same thing as the VP of Marketing for Adidas.
What makes you stand out is not your day-to-day activities, even if that includes creating multimillion-dollar campaigns. It's the things you have done that have had an impact on the employer.
Recruiters and hiring managers want to see results. For example
✔️Increasing market share by 20%
✔️Boosting revenue by 26%
✔️Cutting turnover by 12%
The CAR Method
The CAR formula is a simple way to uncover achievements that I use with my clients.
✔️Challenge – you faced
✔️Action – things you did
✔️Result – preferably shown with metrics
Spend some time thinking about your career. Write down a few things you accomplished in your recent positions. Then use the CAR method to create your achievement stories.
Whether you're looking for a job, or not, it's always a good idea to have your resume ready in case you're contacted about a job that sounds ideal.