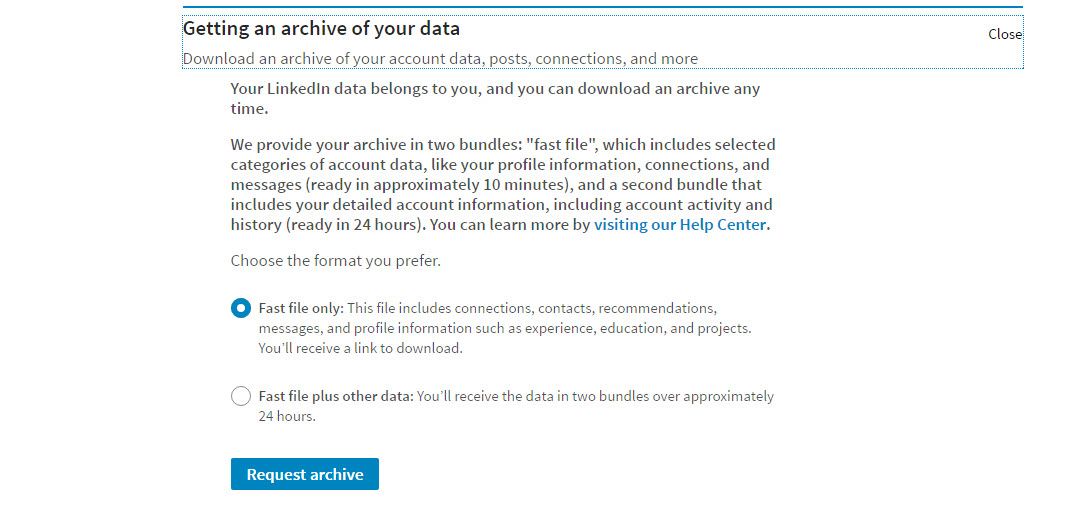 How To Save Your LinkedIn Data – Steps You Need To Take Today
In September 2016, LinkedIn announced a redesign of its desktop (non-app) user interface. The announcement noted, "This is the largest redesign since LinkedIn's inception." The design update is expected to bring the desktop experience closer to what users of the LinkedIn mobile app are used to seeing.
More important than how LinkedIn will look once the redesign is rolled out is what features will — or won't — still be included.
In the past, when LinkedIn has refreshed its user interface, it has removed features. In anticipation that this may happen with the forthcoming redesign, you should consider backing up your LinkedIn profile right now, so you don't lose any data.
I don't have the new version yet, but I know several people who do. I've gone through this process, it takes 5-10 minutes at most.
There are two things to do:
The first is to save a PDF of your profile. This will save the content in your profile only (no photos or graphics).
Begin by clicking on the downward arrow next to the "View profile as" button. Choose Save to PDF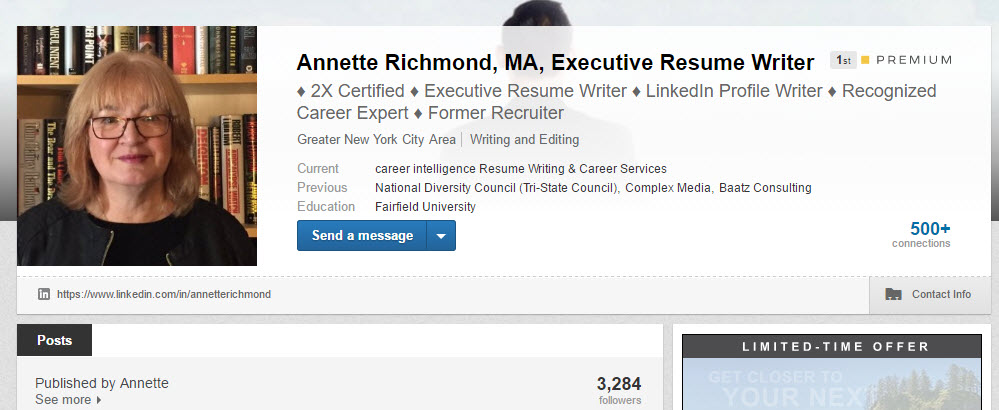 You'll be able to open the PDF and view your content.
Next, you'll need to archive your LinkedIn data.
This will create spreadsheet files (in .csv format) of your LinkedIn account — your connections, contacts, email inbox, positions, and profile. It will also include a "Rich Media" folder with images included on your profile.
In contrast to the PDF of your LinkedIn profile, the spreadsheet files will allow you to copy-and-paste your data into your LinkedIn profile, should you ever need to. In addition, if LinkedIn removes sections with the user interface redesign, you will be able to add this information back into your profile, if you want to.
You can find the full listing of what is included in the data archives here.
Here's how to get your data archive.
Click on your profile photo in the upper right hand corner of your LinkedIn profile. On the drop-down menu, click on the blue "Manage" button next to "Privacy & Settings."

Once on the "Privacy & Settings" page, scroll down to "Getting an archive of your data." Click on that link.
That will open a drop-down menu.
You will be able to choose whether you want a "fast file," which includes selected information from your account or the "fast file with other data," which includes account activity and history.
Choose the option you want and click the blue "Request archive" button. I recommend the Fast file plus other data option.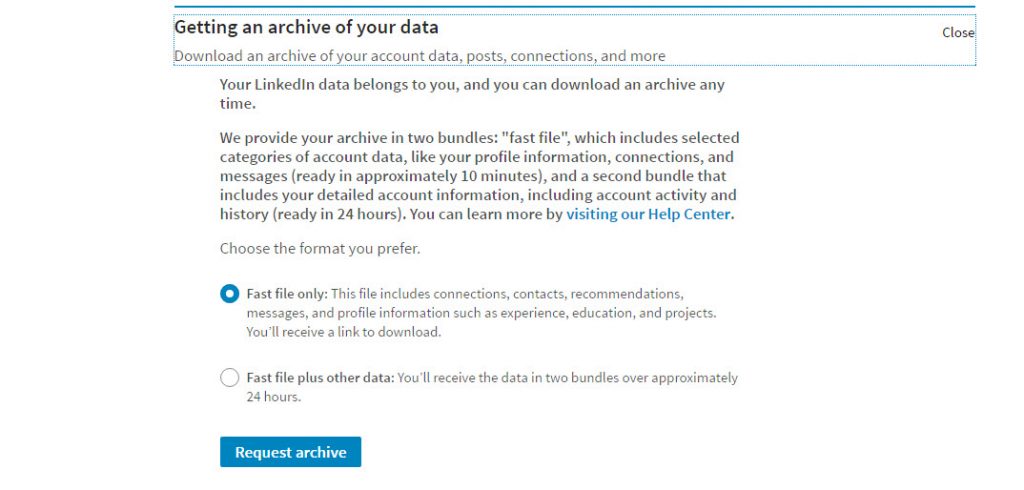 Once you've selected your option you will be asked to put in your password. Once you've put in your password you'll get a notice that your Request is pending.

You'll receive an email from LinkedIn with the first installment of your LinkedIn data archive in about 10 minutes. The notification will have a downloadable link.
When you click the download link in your email, you will be taken back to your LinkedIn profile, where you will find a blue "Download" link. You have 72 hours to download the file. LinkedIn will send a second email when the rest of the data file is ready (within 24 hours).
Clicking the "Download" button will create a zip folder. Once you unzip it, you will see the .csv files with your connections, contacts, inbox, positions, profile, and registration information, plus a folder containing your Rich Media.
*Please note, this feature is only available using the desktop version of LinkedIn, not using the mobile app. Also, because your backup may contain private information, do not download your data using a public computer.