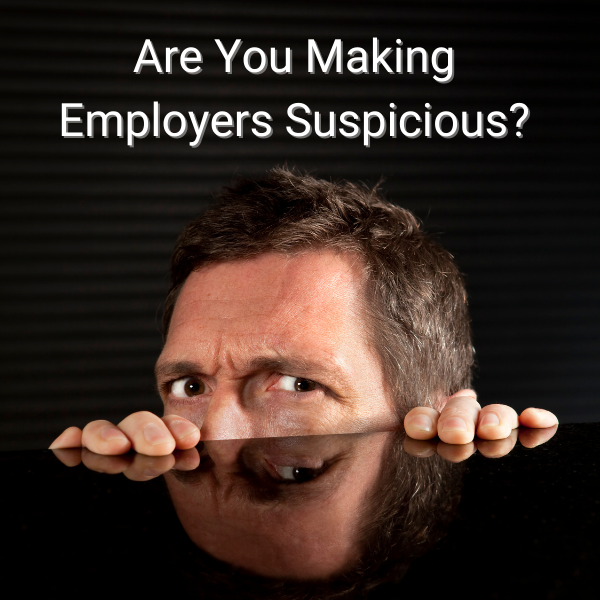 The Biggest Executive Resume Mistake You Don't Realize You're Making
There are hundreds, if not thousands, of articles on executive resume do's and don'ts.
Make sure there are no misspelled words or typos, Take out the Objective Statement. Put in a Summary Statement. Don't forget to include complete contact information.
I've probably written over a dozen myself.
However, there is one executive resume mistake that many job seekers make without realizing. It's an error that can raise questions with a potential employer. I don't see many posts about this, although it's one of the easiest errors to avoid.
The mistake is inconsistency.
Consistency Matters
Your first introduction to 99% of recruiters and potential employers is either your resume or LinkedIn profile. If a recruiter sourcing you LinkedIn likes what he or she sees they will contact you and ask for your resume. If you send in a resume, an interested recruiter or potential employer will check out your LinkedIn profile.
They are looking for a lot of things. Additional information. Some insight into your personality. Maybe how you like to spend your free time.
What they are not hoping to find are inconsistencies.
While it's true that your resume and LinkedIn profiles should not be mirror images of each other. So don't just cut and paste everything from your resume into your LinkedIn profile. However, current and previous employers, job titles, and dates of employment should be the same.
Many people keep a running record of their work history on LinkedIn. If they start at ABC Company as a webmaster, move to marketing associate, and get promoted to marketing manager it's all documented on their LinkedIn profile.
The Resume Mistake
Unfortunately, when it comes to writing their resume they "lump" all the jobs with ABC Company under their current, and likely most prestigious title. This is bad for a number of reasons.
First, it makes employers wonder if this is an honest mistake or if you are trying to hide something. Not a good thing.
Second, indicating that you held one position at ABC Company, even if it may be the highest position, shows lack of career advancement. That doesn't look good either. Particularly if you're in or targeting executive roles.
Finally, it doesn't show that you've grown over the years, taken on additional responsibilities, and met, or exceeded, expectations during your tenure. It doesn't tell a career story.
Momentum Is Good
By including each position with your employers gives you the opportunity to use words like promoted and recruited which convey value. Being promoted after a year makes you stand out. So does being recruited by the manager of another department because of the stellar work you did on a cross-functional team project.
Breaking out positions also provides an opportunity to show an increase in responsibility. Maybe you went from being an individual contributor to managing a team of 5. Maybe you are now part of the executive committee.
So if you're thinking that an employer will be more impressed by eight years as marketing manager instead of how your rose through the ranks think again. Realize that if employers spot inconsistencies they may wonder what else they will find. Raising suspicions isn't the ideal way to begin any relationship. Why would it be different with a potential employer?