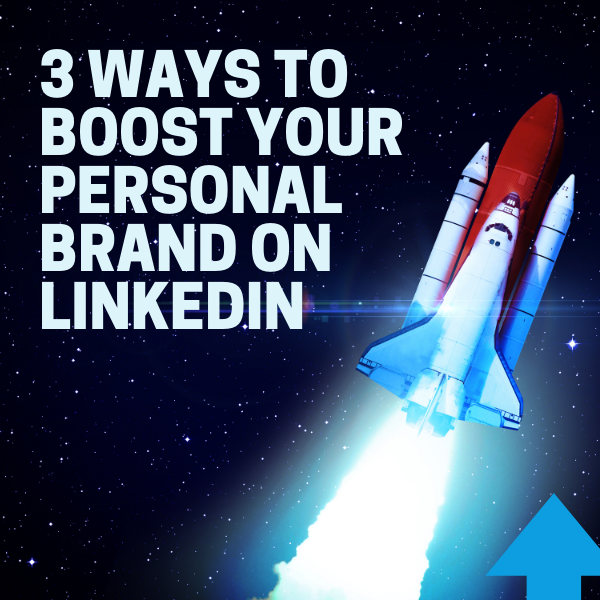 Three Ways To Boost Your Personal Brand On Linked In
Some think the idea of having a personal brand is something new. It's not. I first read a book about personal branding almost 20 years ago. Fast Company published an article about personal branding—"The Brand Called You" by Tom Peters—in 1997. Whether you realize it or not, you already have a personal brand. It's what people say and think about you when you're not around. You probably think of it as your reputation.
Everything you say and do in person and online affects your personal brand. As your face to the business world, your LinkedIn profile contributes to that. You're missing opportunities if you're not using your profile banner and Featured and Professional Experience sections to boost your brand.
I'm surprised how many LinkedIn profiles still have LinkedIn's default background image. The current two-tone grey and cream default background is more subdued than the previous shades of LinkedIn blue with connected dots. Still, it's ineffective. Not uploading a background image makes your profile, and by extension, you, look generic.
Stock images of cityscapes, landscapes, etc., that I've seen many people use on their profiles are better than LinkedIn's default. If you decide to use stock images, look for photos that are related to your business, career or industry in some way. And make sure to purchase the rights to use them. Otherwise, you could be liable for copyright infringement.
The best option is a custom banner that reflects your personal brand. There are many platforms where you can create a banner free or inexpensively. I primarily use Canva, which offers free and paid accounts. Canva takes the guesswork out of creating your banner by providing various LinkedIn templates in the 1584 x 396 pixel format LinkedIn supports. You can easily customize any of them by changing the colors, fonts, photos, etc.
Give your profile banner a designer look by using one of the many color palettes available online. Google "color palettes with HEX codes" and then use them in Canva to create a one-of-a-kind banner that represents you.
The Featured Section
LinkedIn's Featured section is one of the most underused sections on the platform. If you have Creator Mode turned on, you'll find Featured right below your headshot and connections. If you're not using Creator Mode, you'll find it directly under your About section.
Unlike some sections, Featured isn't automatically part of your LinkedIn profile. But it's easy to add. Click on the "Add Profile Section" button right under your connections. Click on "Recommended" and then "Add Featured."
The Featured section supports various media, documents and links including:
JPGs and PNGs
PDFs and PPTs
LinkedIn posts
LinkedIn articles
Links
This provides the option to share a variety of accomplishments, including:
Images of certificates, licenses, awards, speaking engagements, etc.
PDFs of case studies, client projects, tip sheets, etc.
PowerPoint presentations, educational slides, etc.
LinkedIn posts or articles on industry trends, leadership development, etc. that demonstrate your talent, expertise or knowledge
Links to articles about you or your clients, media interviews, award nominations, etc.
Links to "about you" videos, broadcast appearances, sizzle reels, etc.
It's a good idea to regularly add, remove and shift the contents of your featured section to keep your profile from looking stale. Profile visitors can scroll and click "Show All Featured Items" to see everything you've posted.
Professional Experience
The Professional Experience section supports many of these formats, too. It's an excellent way to showcase items tied to a particular position, such as a company award, a letter from a happy client or a product launch that made the news 10 years ago.
Creating a custom LinkedIn profile background image and using the Featured and Professional Experience sections to showcase your business or career accomplishments is an excellent way to set yourself apart from your competition. Including images makes your profile stand out visually as well. Your top competitors are likely updating their LinkedIn profiles right now. What are you waiting for?
This post originally appeared on Forbes.