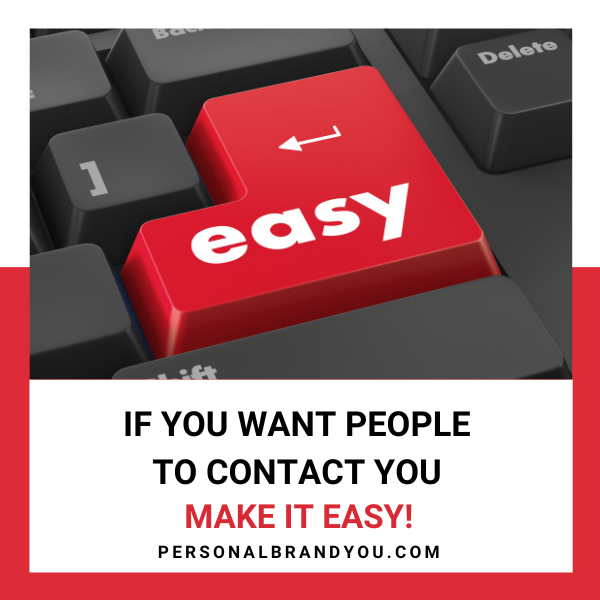 Unlock Opportunities By Putting Your Email Address On LinkedIn
Want more people to contact you on LinkedIn? Make it EASY for them.
Many people think that if someone wants to contact them, they'll simply send an InMail.
Maybe they will; maybe they won't.
Relying On InMail
When I was a recruiter, I spent hours on LinkedIn searching for candidates to fill open positions.
If I found a candidate who looked like they were perfect for our client's job, I would send them an InMail and track down their email address just to make sure.
But, not if they were a "maybe."

All premium accounts have a certain number of InMail. My recruiter account came with a lot of InMail, but I still didn't want to waste them.
However, I almost always contacted people I considered a "maybe" if I found their email on their LinkedIn profile.
Because why not?
What To Include
Include a Call To Action, like contact me for [whatever] if you're a business owner or openly job hunting.
Put a phrase like "always happy to connect with colleagues and clients" if conducting a confidential job search.
If that doesn't work,  create an innocuous phrase that works for your position and industry.
Maintain Your Privacy
Consider getting a new business or job search email address just for LinkedIn inquiries.
If you're a job seeker, create a professional email address with your name or a variation of your name.
If you're a business owner, purchase a domain and set up a business address yourname@yourbusiness.com to build trust with potential clients.
Whether you're looking for a new job or new clients, make it easy for them to contact you by putting your email in your About section.