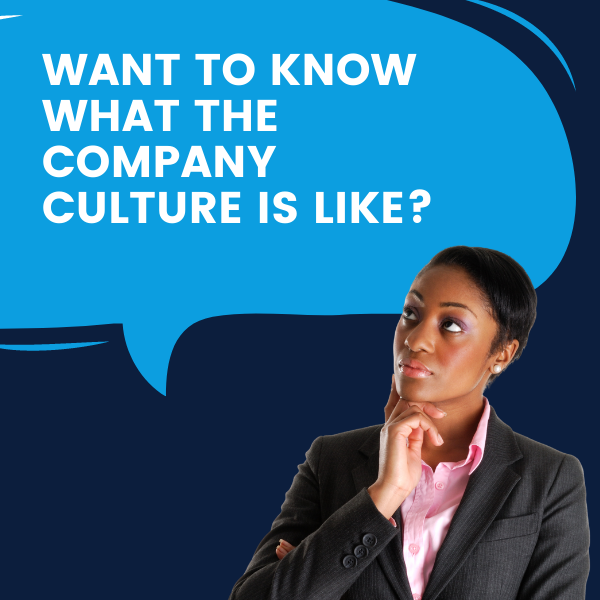 Want To Know What A Company Is Really Like?
Every job seeker knows they need to sell themselves to the employer. That said, remember that interviews are not only about the employer; they are about whether or not you want to work for them.
Preparing questions to ask the interviewer is as important as preparing responses to typical interview questions.
Start with a few questions about the job. A good place to start is asking about things that were discussed during the interview, maybe things that you would like clarified or explained.
Here are a few questions to learn what you'll be stepping into if hired.
=> What are the biggest challenges of the job?
=> What are the expectations for my first 30,60,90days?
=> What are the biggest obstacles I'll face in the first 30,60,90 days?
Beyond learning about the job, an interview is a good time to learn about your future boss and the culture.

To learn about your boss ask:
=> How long have you been in this position?
=> What attracted you to this job?
=> What do you enjoy the most about your job? What do you enjoy the least?
To to get some insight into the culture keep your eyes open during the job interview. When you look around the office are people smiling, stopping to chat with coworkers, or do they look harried?
And ask the interviewer:
=> Where does the staff go for lunch?
Do they say that everyone on the team mainly eats at their desk or in the lunchroom? That may mean they are overworked or going out for lunch is frowned on. I worked at an office like that, I wouldn't recommend it.
Do they say that the team works through lunch when it's busy, but they try to go out as a group at least once or twice a month?
The worst job I ever had was a direct result of not asking the right questions during the job interview and not paying attention to the atmosphere in the office. Don't make that mistake if you can help it.