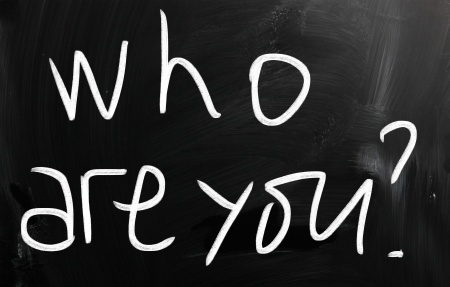 Who Are You? – Don't Waste Your LinkedIn Headline
Your LinkedIn headline is one of the most valuable spaces available on LinkedIn. It's at the top of your profile, right next to your picture. (You have one of those, right?)
It's the first thing that comes up in a recruiter or employer search for potential candidates.
Yet, many people waste this space with useless, sometimes irrelevant, information.
To begin, if you don't set your own Headline, LinkedIn will default to your current position. While, while not the worst thing, it's a waste of space. It doesn't say anything about you beyond your current position and where you work.
Just make sure when you create a new Headline you aren't making one of these mistakes.
Jack of All Trades
While you want to use your LinkedIn Headline to your best advantage, it's not a good idea to try to be everything to everyone. Here's a prime example, taken from a LinkedIn profile.
Senior Project Manager | Marketing Strategist | Business Strategist | SEM Strategist | Public Relations 
What does this person do? Stringing unrelated job skills or titles together will only confuse your audience. Stick to one area at a time.
Seeking New Opportunities
I get that you want to make sure people who find you on LinkedIn know you are looking. But, putting that in your headline particularly alone, is not a great idea. No recruiters or hiring managers trying to fill open positions is searching for "seeking new opportunities."
Here are three Headlines taken from LinkedIn profiles.
Currently seeking new opportunities
Looking for new full time and freelance opportunities
Seeking new opportunities in New York City, USA as relocating from XYZ Country
Great! What type of opportunity are they looking for?
A little bit better, Open to new opportunities in Digital/Marketing/Business Development/Sales.
At least this gives your audience an idea of what type of position you're looking for. But still this space could have been used more effectively.
Completely Vague
Being unclear is as bad as trying to be everything to everyone. You need to give the reader more than a vague idea of what type of position would be right for you.
Here are three more headlines taken from LinkedIn.
Communications/Marketing
Project Manager
Accounting Professional
While none of these work very well, the worst may be Accounting Professional which could cover everything from an Accounts Receivable associate to a Certified Public Accountant.
Your LinkedIn profile can be enormously useful in your job search. Recruiters are searching LinkedIn every day trying to fill open positions. Make sure that your Headline is helping, not hurting your chances of getting contacted for an interview.