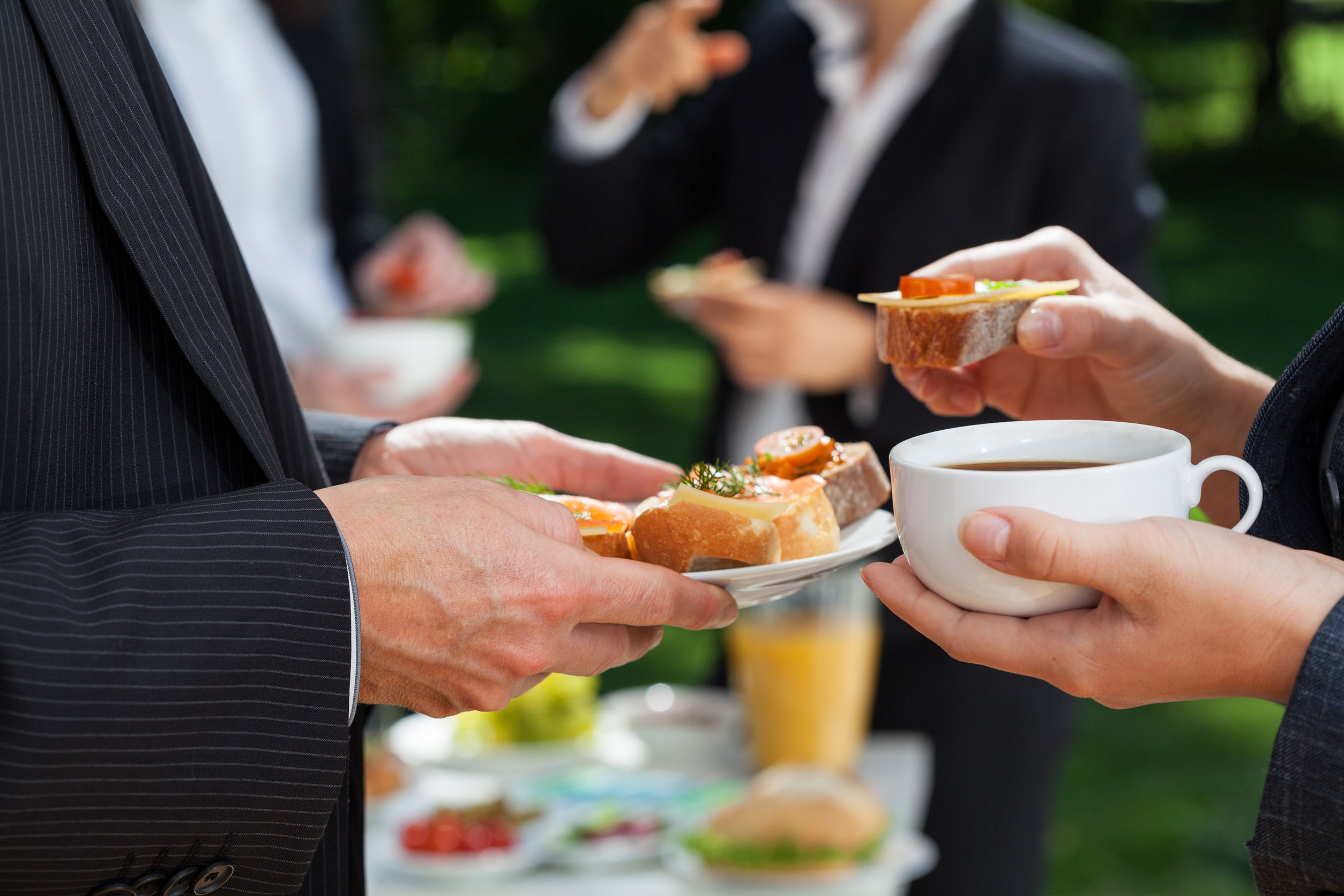 How To Avoid A Typical (Boring) Conversation
You've probably heard that networking is the best way to find a job. One reason is that people like to hire people they know, which expands to someone referred by someone they know.
Unfortunately, many people are uncomfortable starting a conversation with a stranger. That makes it difficult to meet people at a networking event.
Why?
Unless you're one of the first to arrive, many networking events are bustling from the moment you walk in the door. There are several groups chatting. Even worse are parties of two who seem in deep conversation.
One way to engage with a group is to stand close by and wait for an opportunity to join. Great connectors are always looking for people lurking and will invite them in to the conversation.
A more direct approach is to simply ask "Can I join you?"
I've never had anyone or any group say no.
An easier way is to approach someone standing alone. If they're like most of us, they're just waiting there hoping someone will come over and talk to them.
In this situation, the key is to avoid the typical conversation. One that goes something like this.
Jill/Joe: Hi, I'm _______ Smith.
Amy/Andy: Hi Jill, I'm ________ Sage.
Jill/Joe: Nice to meet you.
Amy/Andy: Nice to meet you too.
Jill/Joe: Have you been to _________before?
Amy/Andy: Yes.
Jill/Joe: When were you here?
Amy/Andy: A couple of months ago.
Jill/Joe: Are you a member?
Amy/Andy: Yes, I just joined.
Jill/Joe: Great! What do you do?
Amy/Andy: I'm a senior vice president in marketing for XYZ company.
Jill/Joe: That's nice.
Amy/Andy: What do you do?
Jill/Joe: I'm a lawyer.
Amy/Andy: That must be interesting.
Jill/Joe: Yes.
The two of them stand there awkwardly for a few minutes.
Amy/Andy: Well it was nice to meet you.
Jill/Joe: Nice to meet you too.
Amy/Andy: OK, bye.
Jill/Joe: Bye.
Two or three conversations like this will convince you that going to networking events is a big waste of your time. But you would be wrong. The secret is going from basics like "what do you do?" to actually having a conversation.
Before attending your next event – be it your association's monthly meeting, an office party or your partner's office party – do the following:
Research the speaker – everyone has a website today, pick up some ideas there.
Spend 30 minutes online – scan the news and find a few noncontroversial stories.
Research the organization – again, even the smallest organizations have a website.
Try to ask open-ended questions like "why did you choose your career/field/job?"
Watch a news channel, like CNN or MSNBC, for 30 minutes — but avoid talking politics
The more often you practice your networking skills, the more comfortable you'll be meeting new people. With the start of holiday season just weeks away you'll have plenty of networking opportunities.
Check the local chapter of your industry, seasonal gatherings are a great place to mingle. Make the most of your partner's holiday party where you'll meet people outside of your immediate circle. Bring a few business cards to every holiday gathering. You never know who you may meet.
Always remember, most people at networking events are as nervous as you are. The person you see standing alone in the corner is fervently hoping someone will come over and say hi. Focusing on how you can help them will take your mind off you.
To learn the Secret Ingredient to Networking Success click here.