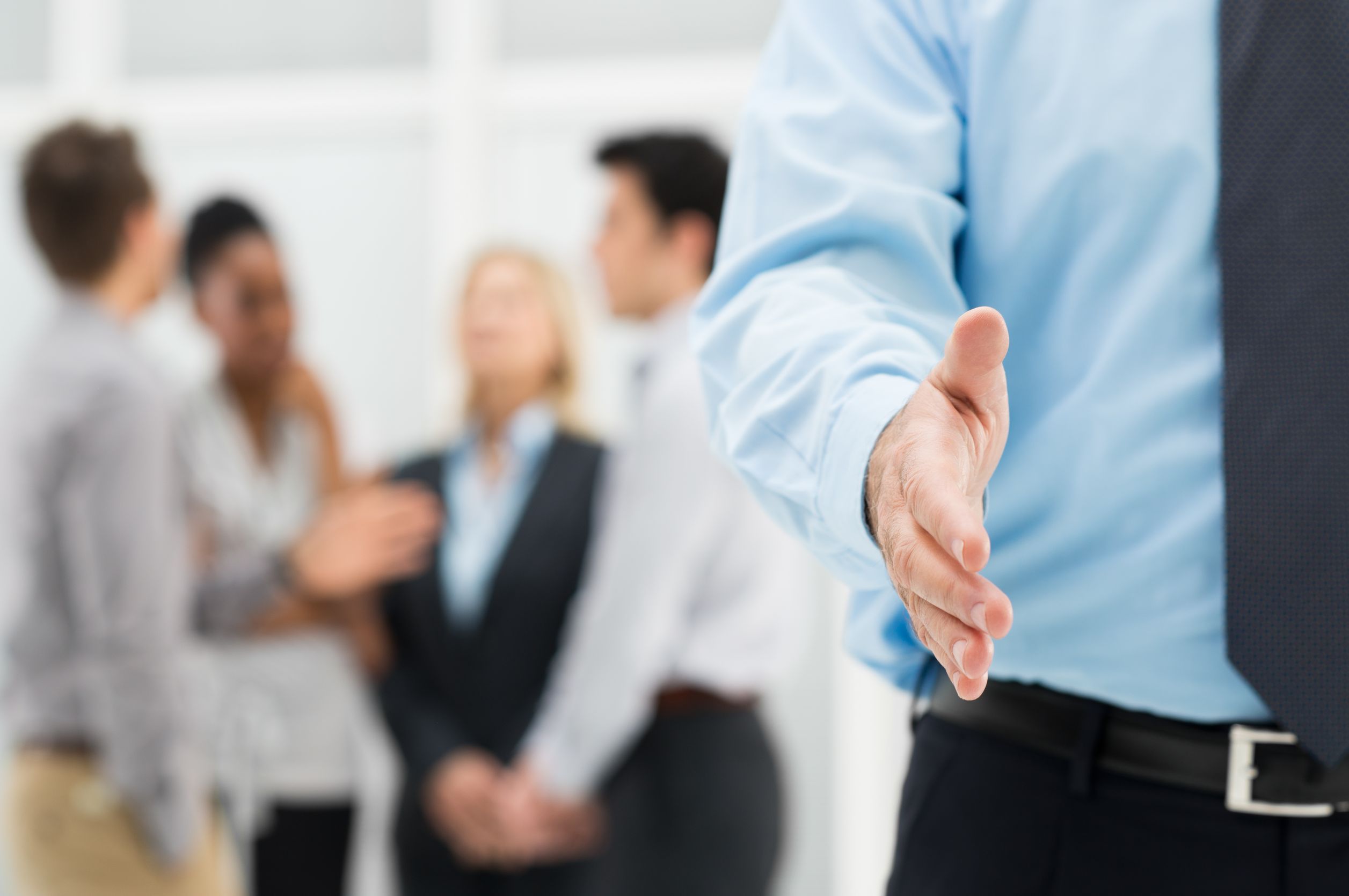 The Secret Ingredient To Networking Success
Every time I attend a networking event I run into at least one person looking for work.
Every. Single. Time.
Many of them want to make a move, some have recently lost their job, others have been unemployed for several months.
Whatever their situation, the majority are there with a friend or colleague.
This is a BIG mistake.
HUGE!
While networking should be part of your life (whether you're looking or not) you'll get a lot more out of events if you go to them alone. Here's why.
If you go to an event with a friend or colleague, it's likely you'll spend most of your time with them. You'll chat over cocktails and sit together at dinner.
Will you meet other people?
Probably.
But, not nearly as many as you would meet if you went alone.
I attend a lot of networking events. I know how tough it is to head out to a room full of strangers after a long day at the office. I'd rather plunk down in front of the TV too.
But, the truth is I almost always enjoy myself once I'm there. And I generally go alone.
Networking doesn't need to be painful. It doesn't need to be 2 strangers struggling to find something to say to each other. You can avoid having the typical (boring) networking conversation by planning some talking points ahead of time.
Research the speaker – everyone has a website today, pick up some ideas there. What are his or her 3 areas of expertise?
Spend 30 minutes online – scan the news and review a few noncontroversial articles. While you don't need to stick to the weather, you can always find 1 or 2 interesting stories.
Research the organization – even the smallest organizations have a website today. What is their mission?
Make a deal with yourself that you'll attend your next networking event alone. If you must go with a friend or colleague, agree that you'll have cocktails together but sit at different tables for dinner. That way you'll ensure some time on your own.
You'll be surprised how much you'll get out of these occasions when you make it a point to go alone. You'll most certainly talk to a few people you don't know. You may even meet a new friend.
Even if you don't connect with someone at every event, it's a much better use of your time than wasting all day surfing job boards.
Updated 5/23/18