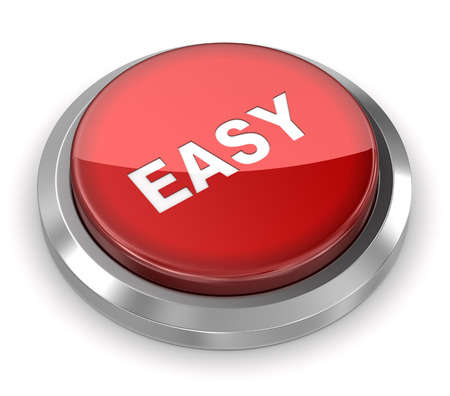 Easy Ways To Make A Better First Impression
You've heard the saying "you never get a second chance to make a first impression." That's particularly true during your job search
Certainly, having the right skills, experience, and, in some cases, education is essential. However, recruiters and employers may not contact you for an interview if you don't make a good first impression.
At least good enough to make them want to learn more.
Recruiters and employers meet you different ways. It might be when they receive your resume. It might be when they view your profile on LinkedIn. It might be when they see something on social media. Since you have no way of knowing, it's important to cover all fronts.
If you've been actively recruited for your last several positions, having a boring, task-focused resume has probably worked for you. It may have been not much more than a formality.
When you're the one approaching recruiters and employers, however, replacing your boring task-focused resume with a results driven marketing tool and developing a robust, optimized LinkedIn profile will make you more marketable.
Both of those take time, effort, and maybe even hiring a professional writer. That said, there are a few fairly simple, often quick, things you can do to make a better first impression.
#1 Get LinkedIn Background Photo
Put a background photo on your LinkedIn profile. Several years ago, LinkedIn changed their user interface. One of the biggest changes was the addition of a background photo.
Years later, I still see people with the bland, generic blue background because they haven't bothered to upload something else.
Leaving the default background in place makes you look outdated and generic too.  There are a lot of choices, make one today.
#2 Ditch Dated Email Address
AOL was one of the early email providers. It was cool to have an @AOL email address 20 years ago. I had my first email address, writer@AOL, before most of my friends had email.
It isn't cool today. Neither is @Yahoo or @Hotmail. Outdated email addresses make you look outdated too.
Keep your old @AOL or @Yahoo email for friends and family. Get a new, modern email address like @Gmail, for your job search. Choose something professional like firstnamelastname or firstname.lastname etc. I you decide to use numbers because your choice is taken don't use digits that reveal your age.
#3 Ditch Objective Statement Too
Not much makes your resume look more dated than an Objective statement. The possible exception is using Times New Roman or any other serif font.
For one thing, employers aren't interested in YOUR objective, they are interested in what you can do for them.
In addition, you're wasting valuable resume real estate that can be filled with information that will be relevant to employers
#4 Upload LinkedIn Photo
If you don't have a LinkedIn photo already, get one. If you come up in a recruiter's or employer's search on LinkedIn and they don't see a photo he or she will wonder if you are hiding something.
Many will just move on.
While you may choose to invest in a professionally-taken photo, you don't need to. A clear head shot, preferably smiling, in business attire is fine. Check it out on photofeelercom to get objective feedback before you post.
$5 No LONG emails
In most cases, e-notes have taken the place of cover letters. The key is to get the employers attention and sell yourself in a concise manner. You don't want them to have to scroll, and scroll, and scroll.
Just as with resumes, recruiters and employers will be scanning, not reading, your email. Try to limit your content to 99 to 120 words.
It's more difficult to write a brief note than a long letter, but it will be worth the effort.
While there are many steps in the job search process, it begins with making a solid first impression. If you don't, you may not get the opportunity to move forward.