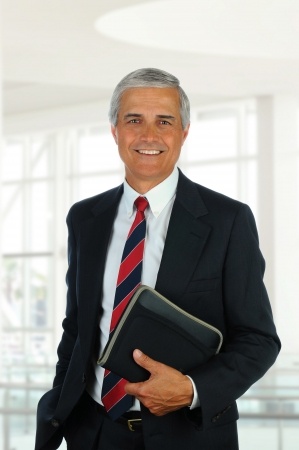 Highlight YOU With A Career Portfolio
Differentiating yourself from other candidates with similar backgrounds is essential in today's job market. One way to do that is by creating a portfolio.
Portfolios are not just for creative folks. Wherever your field or industry, a career portfolio can help set you apart.
If you haven't heard the term, a career portfolio is used to showcase your accomplishments, training, and experience. Your current career level and target position will help determine the contents.
Certainly, if you're in a creative field, you want to have samples of your work. If you're an executive a summary of ventures you designed, implemented, and led might prove valuable. Copies of articles and/or white papers you've authored can be a good addition too.
Depending on your current situation, here are more than a dozen items you should consider including:
Extra resumes for any added on-the-spot interviews
List of references, branded to compliment your resume
An addendum with a list of speaking engagements, publications, etc.
Copies of letters of recommendation
Copies of letters from happy clients
Copies of articles, news clippings, etc. about you
Copies of articles, papers, etc. written by you
Copies of certificates, certifications, and licenses
Copies of transcripts, recent advanced degrees
Copies of awards, honors, or other recognition
Samples of work including creative, marketing and/or advertising campaigns
Summaries of high profile projects, clear and concise, use CAR as a guide
Positive employment reviews, preferably excerpts
While everyone should bring a few copies of their resume to every interview, an executive or senior-level professional probably doesn't need to bring copies of her university transcripts. Unless she's just completing a MBA or other advanced degree or targeting a position in academia.
Letters of recommendation are great if you have them. It's always more impressive when someone else is saying how awesome you are. Notes from happy clients can strengthen a sales professional's candidacy. Cards from patients and/or their families can bolster those in health care.
There are several ways to put a portfolio together. While a 3-ring binder with clear plastic inserts would work, it may prove bulky. A small folder is another option. Just make sure that you bring copies not originals and the examples you select highlight your value as a candidate.
Another option, is to create a portfolio in PowerPoint. It's easy to create images of documents on your computer using either Microsoft screenshot or an app like Snagit that you can use in your presentation. This method is the most versatile because it can be delivered via email before or after an interview.
If you don't have materials on hand, begin compiling them today. It's better to have things you don't need ready than to be scrambling for things you do need when your interview is tomorrow.
What you include in your career portfolio will change over time. However, wherever you are in your career, having portfolio can help set you apart from other candidates. It' a concrete, visual way to validate your value.
To make sure you're not sabotaging yourself during a job interview click here.
Updated 7/25/2021.