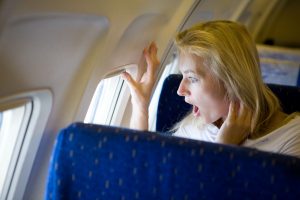 The Power Of Doing One New Thing
Do one thing every day that scares you. — Eleanor Roosevelt
We all have our comfort zones. Places where we feel comfy and safe. And we don't like to step out.
But, the only way to make those scary things less scary is to step up and do the things we're afraid of.
I speak from experience.
Although most people wouldn't know it, I'm an introvert. I used to be one of those who stood alone at networking events too shy to introduce myself. After years of being out there chatting with strangers is pretty easy.
I'm also not one to brag about myself which sometimes hampers me in business. It's something I work on daily
Doing one thing that scares you every day, as Eleanor Roosevelt suggests, is a tall order.
So I'll make the challenge much easier.
Just do one thing that scares you this week. Repeat each following week for one month.
Here are a few ideas to get you started.
Sign up for Twitter.
Maybe, join a Twitter chat.
Contact a recruiter who specializes in your industry.
Schedule coffee or lunch with someone you haven't seen in a while.
Ask three friends or family members who they know who can help you.
Interact with one of your target employers online.
Talk to one person while waiting in line at the store.
Attend one networking event (particularly if you don't want to).
Follow up with one employer you have interviewed with.
Go out to a restaurant alone.
While something that's related to your job search can create forward momentum, anything that takes you out of your comfort zone is great.
If you dread the idea of sitting at a table for one in a restaurant then do that. It will increase your confidence. It might even give you the self-assurance to attend the next networking event alone. (Read why that's important.)
The idea is simple, not easy.
Stepping out of your comfort zone can be scary. But it gets easier every time. I promise.