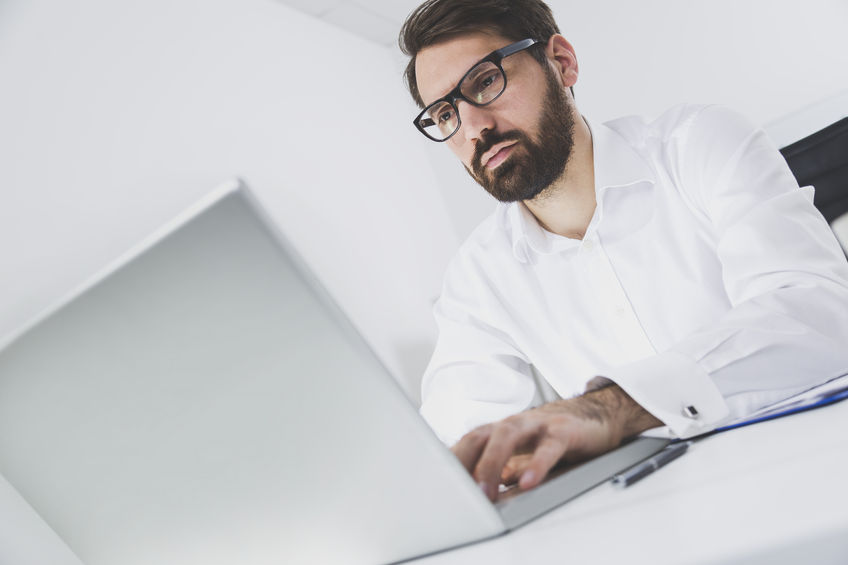 Don't Rely On Job Boards To Find A Job (Do This Instead)
Job boards are not the holy grail. Yes, applying online should be part of your job search strategy. The operative word being "part."
One of the biggest mistakes job seekers make is relying on online job postings to find a job.
It's easy to fall into the trap of spending your day at the computer responding to job postings. It doesn't take a lot of effort. You can do it at home wearing sweat pants and a t-shirt while watching TV.
At the end of the day, knowing you've applied to 30 jobs, gives you a sense of accomplishment. But, it's a false sense of accomplishment.
The truth is, focusing on job boards isn't the best use of your time.
It's more effective to take a strategic, multipronged approach.
Target Employers
At the beginning of your job search make a list of 10 or so companies you'd like to work for. These are your Target Employers. Contact  people in your network to see who can connect you with someone who works there. If the employee you connect with can get your resume in front of the hiring manager for your target position even better.
Set up Google alerts for each employer, that way you'll be notified whenever they are in the news. Review the career section or job postings on their corporate websites, at least once a week.
As a former recruiter, I can say that almost every job I was trying to fill was listed on the company's site. The only exceptions were "confidential" searches, generally when someone didn't know they were being replaced.
Work Your Contacts
When it comes to working your contacts be sure to go beyond sending out a message through LinkedIn. Ask friends, family, and former colleagues who they might know at a particular company. You might find your Aunt's friend's daughter works for the employer who is your first choice.
Contact your college or university Alumni association for help. They may provide you with contact information or even reach out on your behalf. Most alumnus are happy to help someone who attended the same school.
When it comes to LinkedIn, don't rely on your connection's connections to help you find a job. Sending an InMail to a 2nd degree connection or even someone you barely know is unlikely to yield results. Instead, ask people you know to introduce you to people you want to meet.
Network IRL
For most of us, attending networking events isn't easy. We have to get dressed, get out of the house, and walk into a room full of strangers. Then we have to strike up a conversation with someone we don't know.
Not easy.
But, meeting people face-to-face is an essential part of a successful job search process. Make it easier on yourself by planning a few talking points in advance. The networking group, the speaker and/or the speaker's topic are all possible topics.
A simple, "what brings you here tonight?" is a good icebreaker.
If you're actively looking for a job, strive to attend 1 event a week.
There are plenty of networking opportunities to choose from.
Industry Events – Most organizations have local chapters who meet once a month September to June. Generally, the events are dinner and a speaker which provide the opportunity to meet people and even learn something.
Alumni Activities – From Homecoming to holiday gatherings, most universities have events throughout the year. Put a few on your calendar and go.
Job Seeker Groups – Don't discount groups because many of the folks attending are unemployed. It's a great place to exchange leads and recruiter connections.
Non-Business Groups – Every community has networking groups. Search online and/or in your local paper to find them. Try Meetup.com.
When it comes to networking, anyplace that gives you the opportunity to meet new people and/or deepen relationships is great. Just remember this secret to networking success.
Network Online
For many, meeting people online is less intimidating than meeting them in person. It's something else you can do sitting in front of the computer in yoga pants and a t-shirt. Even while watching TV.
It's a great way to connect with recruiters and people who work for your target companies.
Start with LinkedIn groups. There are dozens of job seeker groups where you can get advice and meet career professionals and others looking for jobs.
If you don't already have one, set up a Twitter account. Follow recruiters, career professionals, and thought leaders in your industry. Interact with them via Tweets and try taking part in a Twitter chat.
Another place you might meet people is on the Facebook pages of your target employers. Internal recruiters at some companies have been known to hang out there.
Nurture and deepen your online connections by taking the conversation offline with a call or, if possible, an in-person meeting. I've developed several close friendships that way.
Help People Help You
When you do find someone willing to help you you be specific about your target position. Don't ask people to "keep their eyes open" for you. Don't expect them to figure out what you want to do. Be specific.
Give them a target position. For example, CFO with an consumer products manufacturer or director of marketing for mid-sized company or VP, Sales with a technology company.
There's nothing wrong with spending part of your day applying for jobs online. People do find jobs that way. I have.
The important thing is not to spend time on job boards to the exclusion of all else. As with any goal, you need to have a multifaceted strategy. Try to attend 1 networking event a week. Spend some time each day networking online. Ask people you know to help you reach your target employers. You never know who knows who.
Updated 4/5/19.