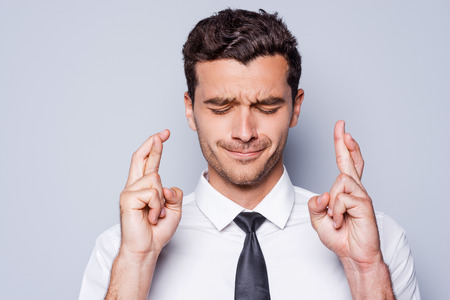 3 Reasons Recruiters Aren't Calling You
As a businessperson, I go to a lot of networking events. Some, like SHRM, provide professional development. Often, I'm speaking at job seeker groups. Wherever the event, I always meet people who are looking for a new job.
Their most common complaint is not getting interviews.
Before becoming a resume writer, I worked as a recruiter. That means I reviewed countless resumes and spent hours on LinkedIn looking for candidates. That experience gives me some insight into why recruiters call some candidates but not others. Here are 3 reasons.
You're Invisible
Every job seeker has been told they need to be on LinkedIn. So they set up a profile with just the bare essentials: job titles, education, and maybe a photo. They let the Headline default to their current job title.
Then they wonder why they're not getting any recruiter calls.
The truth is, with a bare bones "skeleton" LinkedIn profile, it's unlikely you're even being seen by recruiters. Even if you are the perfect candidate for the job, they are trying to fill.
In some ways, LinkedIn is like Google. If you don't have a robust, optimized profile, you won't come up in the search results. At least not at the top of the recruiter's search results.
You're Boring
Most of the resumes I've reviewed as a recruiter and resume writer are lists of responsibilities and duties. They read like every other resume sitting on the recruiter's desk. Boring.
To get the attention of recruiters and hiring managers you need to demonstrate value. This is particularly important once you reach the executive level or are targeting those roles.
The truth is that a sales director at company A does many of the same things as a sales director at company B. They manage accounts, generate sales, and meet quotas.
Big numbers are great, but a lot of sales people have them. It's also about how sales are generated.
For example, a sales director may build a team by recruiting former colleagues. She may open new markets by working old connections or collaborate with clients to develop new products.
On the other hand, she may just be selling a hot product in a noncompetitive market.
You're Not Qualified
Many candidates cite the "black hole" as the reason they don't get interviews. They blame the wide use of Applicant Tracking Systems (ATS) for their lack of success.
The hard truth is that many candidates apply for positions that they're not remotely qualified to fill.
Part of the problem is that frustrated, sometimes desperate, candidates apply for anything, and everything they think might be a fit. They apply even when they don't have the "must haves" or essential requirements.
Recruiters call this "spray and pray" referring to a candidate spraying his resume far and wide and praying someone will call.
It never works.
If a job description for an administrative assistant lists 5 years in digital marketing as a requirement, an assistant working at a veterinary hospital won't get a call.
When an employer wants 5 years of experience in a position or industry, a new grad or someone changing careers is unlikely to get even a screening interview.
Looking for a new job is a lot of work. But there are things you can do to improve your success rate.
Take some time to improve your LinkedIn profile. Fill in the job descriptions and write that Summary you've meant to finish for 6 months.
Demonstrate value with your resume by showing, not telling, employers what you can do. Have most of the qualifications before you apply for a job.
Don't rely too heavily on job boards. Make a list of target employers and try to connect with them. Get out and go to an event. You never know who you might meet.
Is your resume getting results?  If not, learn how a compelling, easy-to-scan, results-driven executive resume can help you find a job faster, get more interviews, and command a higher salary. click here.